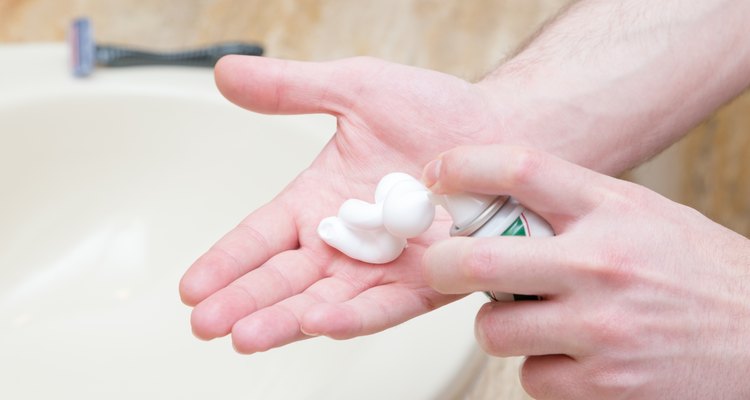 Giakita/iStock/Getty Images
At their most basic, shampoos are made of water, emulsifiers such as sodium lauryl sulfate, and usually some sort of fragrance. Because Cetaphil's Gentle Skin Cleanser has these basic components, it will cleanse your scalp and hair, and you can swap your shampoo for Cetaphil. However, it's more notable as an alternative to toxic head lice treatments. It's more effective than traditional lice treatments, according to an article on The New York Times website.
Apply Cetaphil to dry hair. While you're applying it, massage it into the scalp and coat all the strands.
Let the cleanser sit for at least two minutes to allow it to penetrate your strands and soak into your scalp. Comb the Cetaphil through your hair to remove any excess.
Dry your hair with a blow dryer to dry the Cetaphil, creating a helmet of cleanser. Dry it down to your scalp so that it does its job suffocating the head lice. It typically takes two to three times longer to dry Cetaphil-coated hair than hair that's simply wet.
Allow the mixture to sit for eight hours or overnight before shampooing your hair with your regular shampoo. Style your hair as usual.
Repeat the Cetaphil treatment twice weekly for two weeks.
References
Writer Bio
Caryn Anderson combines extensive behind-the-scenes writing experience with her passion for all things food, fashion, garden and travel. Bitten by the travel bug at the age of 15 after a trip to Europe, Anderson fostered her love of style and fashion while living in New York City and earning her degree at New York University.
Photo Credits
Giakita/iStock/Getty Images