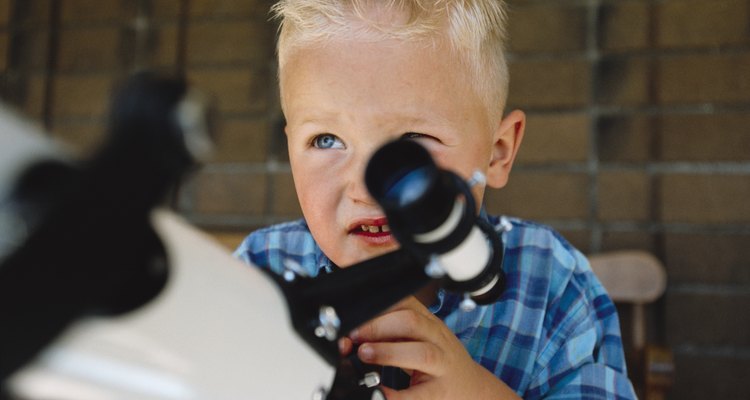 Photodisc/Photodisc/GettyImages
The Sunshine State Offers Plenty of Family-Friendly Fun for Free
Many families head to Florida for two reasons: theme parks and beaches. And while these are worthwhile destinations, they not only can take a toll on the family budget, but they also represent just a small fraction of attractions this state has to offer. There are so many more sights and attractions where families can enjoy time together, plus, many of those offerings don't cost a dime. So the next time you're heading to Florida, check out these free things to do.
Daytona Beach: Water Fun Beyond the Beach
Claiming to be the world's most famous beach, Daytona Beach on Florida's Atlantic coast, certainly provides a lot of fun in the sun. But the beach isn't the only place to splash around. At Sun Splash Park (611 S. Atlantic Ave., Daytona Beach, FL), families play at the shaded playground and splash around the interactive water fountain located on this 4-acre park. Bring a meal to enjoy at the park's picnic area. Admission to the park is always free.
Kissimmee: Be One With Nature
At The Disney Wilderness Preserve (2700 Scrub Jay Trail, Kissimmee, FL), visitors can hike a mile-long trail to Lake Russell or continue on the 2.5-mile loop around the preserve. More than 1,000 species of plants and animals call the 11,500-acre preserve home, so there is much to see when exploring the property. You may see bald eagles, wood storks and sandhill cranes, as well as other wildlife ranging from the southeastern big-eared bat to the Florida panther. When visiting the preserve, hikers should register at the information center before hitting the trail. Plan for at least two hours out on the trail. Trails can be wet at times due to fluctuating water levels resulting from rainfall and high groundwater. Admission to the preserve is free.
Cocoa: Go Stargazing
Kids of all ages will love visiting the Planetarium & Observatory at Eastern Florida State College (1519 Clearlake Road, Bldg. 19, Cocoa, FL), where they will learn about the moon, stars and galaxy. Science exhibits include a detailed look at the Big Dipper and the Foucault pendulum that demonstrates the Earth's rotation. In the 20-foot-diameter Observatory Dome, guests will find a 24-inch reflecting telescope, a selection of smaller telescopes, various lenses, astronomical devices and computers. Admission to the observatory and science exhibits is always free.
Pensacola: Soar to New Heights
The National Naval Aviation Museum (1750 Radford Blvd., NAS Pensacola, FL ) documents naval aviation history through a variety of displays and exhibits, including more than 150 restored aircraft representing Navy, Marine Corps and Coast Guard aviation. To truly make the most of your visit, plan to go on a day when the Blue Angels—the U.S Navy's thrilling flight demonstration squadron—are in town. Practice sessions generally take place on Tuesday and Wednesday mornings at 11:30 a.m. local time. Check the website before going to confirm days and times. Admission to the museum and Blue Angles practice is free.
Tallahassee: Step Back in Time
Learn about the Sunshine State's past at The Museum of Florida History (500 S. Bronough St., Tallahassee, FL), which showcases state history through artifacts, and permanent and temporary exhibits. The museum highlights Florida's growth from its initial settlements to becoming a U.S. territory in the exhibit Forever Changed: La Florida 1513-1821, with additional exhibits detailing Florida history as it relates to the Civil War and World War II. The Naval Ships Named "Florida" exhibit showcases a variety of vessels carrying the state's name out to sea. All in all, the museum is a wonderful way to make learning fun for the kids. Admission to the museum is free.
Planning a Visit
Given its southern location, Florida features great weather most of the year, although it is much warmer and more humid in summer. Generally, July is the hottest month, while January is the coldest. The average temperature in January is 61 degrees Fahrenheit. Also, crowds can be bigger when school is not in session, so keep that in mind. There's really not a bad time to visit Florida, so cater the trip to your and the family's liking!
References
Writer Bio
Karon Warren has covered travel for nearly 20 years with numerous print and online publications. Her byline has appeared in USA Today, USA Today's 10 Best, WorkingMother.com, FamilyVacationCritic.com. and many others. She is a member of both the Society of American Travel Writers and the American Society of Journalists and Authors. In addition to her freelance work for other clients, she also writes for her own travel site, ThisGirlTravels.com