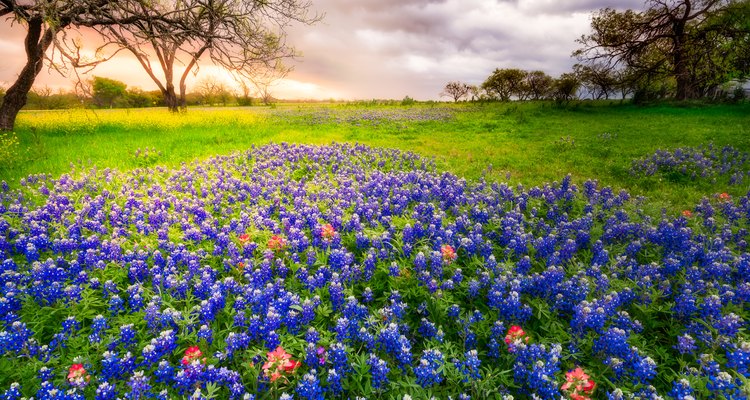 Dean_Fikar/iStock/GettyImages
Having Fun in the Lone Star State Without Parting With Your Cash
Texas is a great destination for families because this huge state has so much to offer: Wide open spaces, diverse natural scenery, colorful history and culture. What's not to like? Here's something to like even more: free stuff in every part of the state.
San Antonio
Remember the Alamo (300 Alamo Plaza, San Antonio, TX) and enjoy San Antonio. In 1836, a small band of defenders fought a battle against impossible odds in a small fort that used to be a Spanish mission. Today, the Alamo is a highly recognizable landmark in downtown San Antonio, where visitors walk the grounds and learn the history in just about the most painless way possible. Explore old buildings and examine artifacts, and the kids can run around on the ground. Everyone wins. That's not all that's free in San Antonio, though. The city is busy and colorful, with plenty to catch the eye, much of it free. Among San Antonio's free attractions are the River Walk (849 E. Commerce St., San Antonio, TX) and the Japanese Tea Garden (3853 N. St. Mary's St., San Antonio, TX). Since many of the amazing sights in San Antonio are outdoors, it may be best to skip the summer months, when high temperatures push into the mid-90s. A fun time to visit is the holiday season, when the River Walk is alight and bustling with seasonal activities.
The Hill Country and Austin
Take a wildflower drive and explore Austin's free options. Between San Antonio and Austin, and encompassing the picturesque towns of Fredericksburg, Llano, Blanco and New Braunfels is the Texas Hill Country. In the spring, it bursts into color as wildflowers blanket the landscape. Visit TexasHighways.com to find maps of scenic drives that carry you through all that beauty, which you can view from the car or get out and see up close. While wandering around Hill Country, visit Austin, where free activities include visiting the outdoor HOPE Gallery (1101 Baylor St., Austin, TX) with its ever-changing walls of graffiti, explore the city's acres of green space or watch the bats fly out from under the Congress Avenue Bridge (100 S. Congress Ave., Austin, TX) in the evening.
Houston
Tour the Port of Houston and discover more free things to do. Houston is one of the busiest ports in the world. Take a boat tour of this bustling international port to learn about it up close. Tours by Sam Houston Boat Tours (7300 Clinton Dr., Houston, TX) are free, but reservations are required. Another great free attraction in Houston is the Houston Arboretum and Nature Center (4501 Woodway Dr., Houston, TX), which offers 5 miles of walking trails, a nature center with interactive exhibits and activities, a wildlife garden and a sensory garden. Houston is oppressively hot in the summer, and while the city is highly air-conditioned, outdoor activities are more fun for visitors in spring. A bonus: Spring is bluebonnet season, and the highways outside Houston are lined with Texas's lovely state flower.
Dallas
Visit a museum in Dallas, and more. The Dallas Museum of Art (1717 North Harwood, Dallas, TX) is completely free and contains more than 22,000 works of art from ancient to modern in a wide variety of media. It's part of the Dallas Arts District, one of the largest urban art districts in the country. Other fun, free family destinations in Dallas include a farmers market (1010 S. Pearl Expy., Dallas, TX) and Kiest Park (3080 S. Hampton Rd., Dallas, TX), home to Fantasy Landing, a playground that incorporates handicap accessibility seamlessly.
Galveston
Ride on the Galveston Island Ferry. The Galveston Ferry (106 Tarpon Ave., Galveston, TX) offers free transportation between Galveston Island and Port Bolivar 24 hours a day, 365 days a year. Of course, when in Galveston, you can also explore the ultimate free destination: the beach.
References
Writer Bio
Amy Curtis has been writing her entire life and professionally for the past decade. Her work has been featured on sites like Wayvs.com, 10Best.com and WorkingMother.com. A vagabond at heart, Curtis has lived all over the U.S. and Europe. She loves a good road trip, and has traveled extensively for business, pleasure, mission trips and as a military wife. She's currently busy working on a novel and planning her next big trip to Lake Powell, Utah.