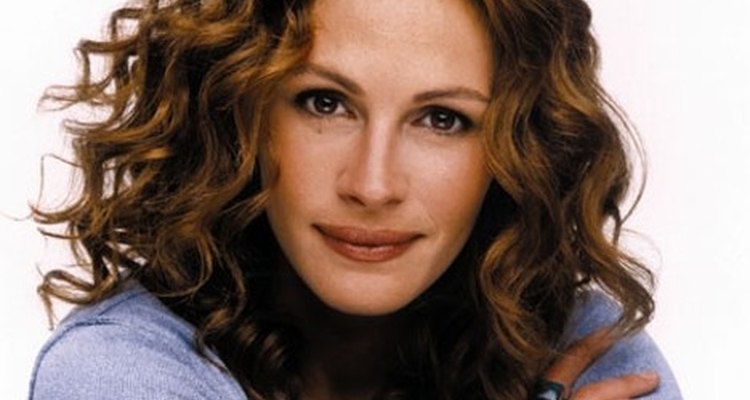 www.treehugger.com
Perms had their triumph in the '80s, but today, some people still seek long lasting curls. A perm breaks down the structural component of the hair and essentially reprograms it to take a new shape.
You pour a perming solution your hair and give it time to soak. This lifts the hairs cuticle and allows the hair to be restructured. After washing your hair, you add a neutralizer: This is what gives hair its new pattern. The exact shape of curl depends directly upon what type of perm rod you use. These rods are created and color coded on a universal standard.
The Small Rods
The red rods: These rods are the smallest and are intended for very short hair, such as the hair of men or women with bobbed haircuts. If you use these rods, hair should not exceed 2 to 2 ½ inches in length. These rods give a very tight, very taut, small-sized curl. People with this type of curl are Will Ferrell and the character Annie Warbucks.
The blue rods are slightly bigger and used for people with very short hair to provide a larger curl or wave. These rods can also be used on people with hair that is 2 to 3 ½ inches long to give them a very tight, very small and controlled curl.
The Medium to Large Rods
The gray rods: Stylists consider these the "go to" rods because of their average thickness. This rod can create a tight curl on hair that is 3 to 5 inches in length or give short hairstyles long-term waves.
The white rods: These are the largest rods used when creating a curl-based perm. The white rods make well-formed, tight curls on people who have hair that is 4 to 6 inches in length. On shorter hair lengths, this rod can only deliver body.
The Other Rods
The purple rods: These are normally considered the "body wave rods" and are rarely used for a curly perm. They are so big that they only create a tight curl in people who have hair that is 8 inches or longer. For shorter hair, these rods will just give you some texture and body.
The spiral rods: These do exactly what their name claims: they give long corkscrew curls by curling the hair vertically, not horizontally as the other rods do. These rods are traditionally used on hair that is shoulder-length or longer and layered. They can be used on shorter hair styles for a fun, slightly puffy effect.
Considerations
Regardless of the rod you use, the length of time a perm stays in your hair depends on your hair type: very straight, dark or exceedingly thick hair will have a harder time holding onto the curl.
Saturate your hair in deep conditioner the day before you perm it.
Tell your stylist if you're on any medications: certain drugs, such as Retin-A or methamphetamine, could affect the results of your perm.
Post Perm
Don't wash your hair for at least 48 hours after receiving a perm, especially if you have used rods that won't give you a very tight curl. Washing your hair too soon risks washing out all of the curl.
Use hair products that are designed for permed hair; they won't dry your hair out as much as standard products. Blow dry your hair on low and if possible, use a diffuser. It will accentuate your curls better.
References
Writer Bio
Lane Cummings is originally from New York City. She attended the High School of Performing Arts in dance before receiving her Bachelor of Arts in literature and her Master of Arts in Russian literature at the University of Chicago. She has lived in St. Petersburg, Russia, where she lectured and studied Russian. She began writing professionally in 2004 for the "St. Petersburg Times."
Photo Credits