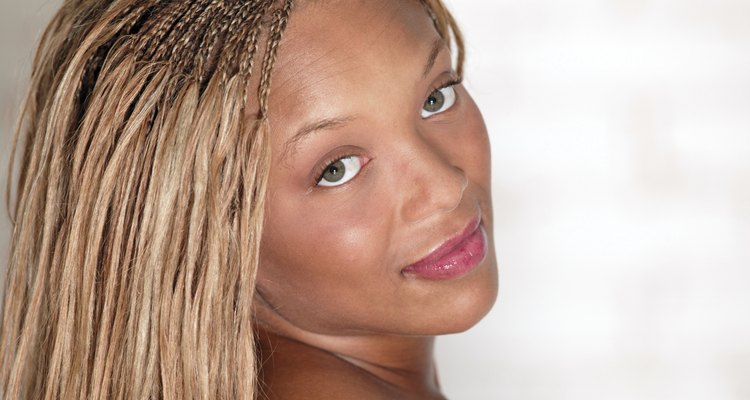 Comstock/Stockbyte/Getty Images
Synthetic hair extensions are used for weaving or braiding hair to create a hairstyle that adds length and fullness to the hair. Synthetic hair is less expensive than human hair and some types are made from fibers such as Kanekalon or Toyokalon that may cause the scalp to itch if the wearer is allergic to the hair. The best kinds of synthetic non-itching hair weaves and extensions are Monofiber, Futura and Outré Batik synthetic hair.
Monofiber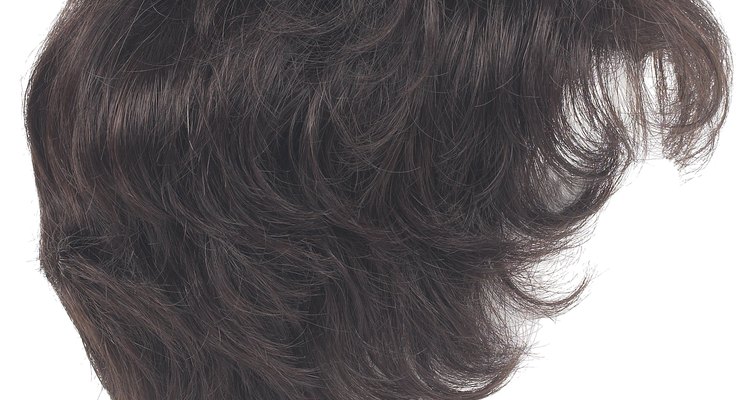 Hemera Technologies/PhotoObjects.net/Getty Images
Monofiber synthetic hair is a natural looking hair extension that can be used with your own hair. The hair is made from high quality synthetic fibers that are non-itching and do not irritate the scalp. No glues, chemicals, wefts or bonding agents are necessary to attach the hair so this prevents the formation of bacteria or any other irritation that may result in itching once the hair is attached. Monofiber extensions are undetectable, lighter than human hair extensions and easy to maintain. You can wash, blow dry and style the hair as you would your own hair. The hair comes in 48 different colors and it can be flat ironed, steamed, curled and hot water set.
Futura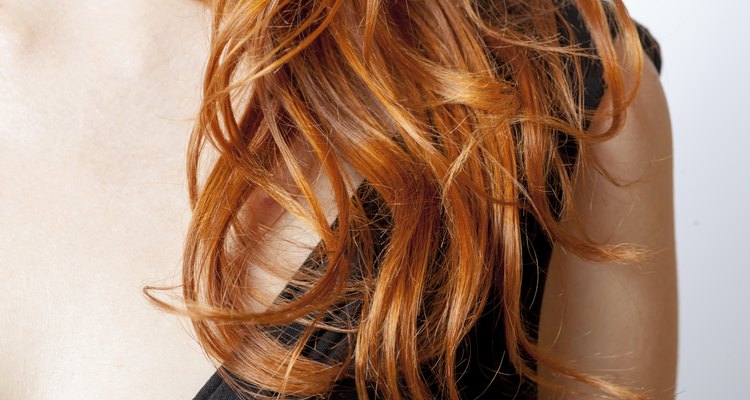 mettus/iStock/Getty Images
Futura synthetic hair weave extensions have similarities to human hair since it looks and feels just like real hair. Futura hair fibers do not cause any itching since it is not made with chemicals that can irritate the scalp. The hair fibers are very strong and can be styled in various ways. The fibers used to make Futura hair are heat resistant and flame retardant so the hair is curling iron safe and can be heat styled using a flat iron or curling iron. The hair is also tangle free and maintains a natural sheen, which makes it easy to comb and manage. Futura hair extensions retain the curl pattern once the hair is styled using a heat appliance. The hairstyle lasts longer and remains intact until the hair is restyled again using heat.
Outre Batik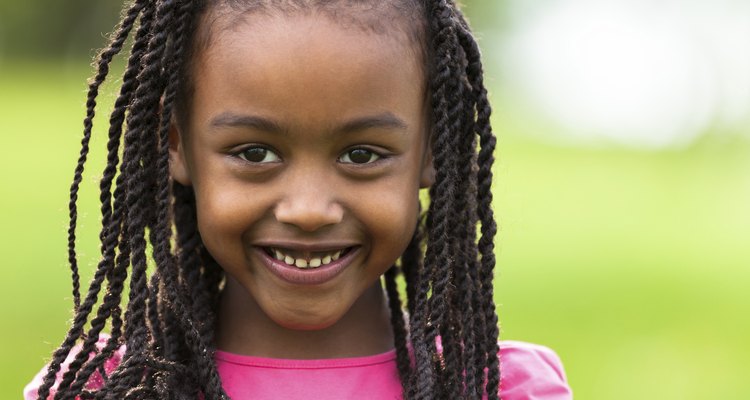 sam74100/iStock/Getty Images
Outre Batik synthetic hair extensions are used for weaves and hair braiding. It is a premium blend synthetic hair that is made from 100 percent Kanelon fiber which is free of chemicals that may cause the scalp to itch. Outre Batik hair has the appearance of human hair due to the advanced technology and quality fibers used to create this quality of synthetic hair. It is soft, smooth, sleek and has a natural sheen that makes it both look and feel just like real hair. The fibers are non- shedding, non-tangling and non-flammable. The hair can be curled using the hot water curling method. It comes in a variety of lengths and colors and the hair is washable and re-usable.
References
Writer Bio
Allison McCalman has been writing professionally since 2009. Her expertise is in business, media, intellectual property law and tourism. McCalman's work has appeared in various online publications. She holds a Bachelor of Arts in broadcast journalism.
Photo Credits
Comstock/Stockbyte/Getty Images