The popularity and increase of spas over the years gives anyone access to a long list of aesthetic services. The seaweed wrap offers temporary weight loss and cellulite reduction, detoxification and tightening of skin, and has become a popular feature. Clients should be aware that this process does contain risks for certain people and can produce adverse affects.
Seaweed Wrap Treatment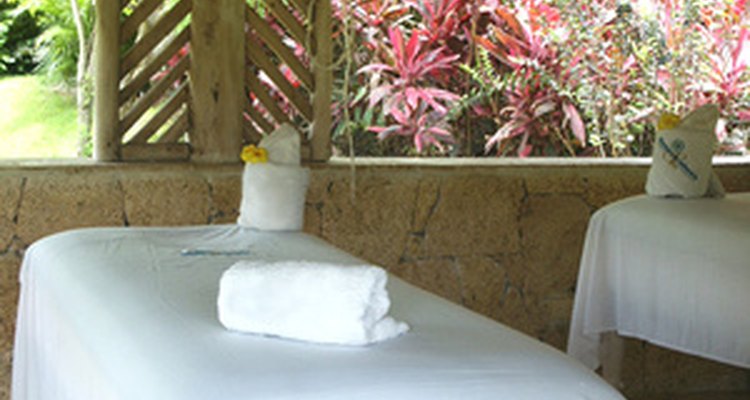 lit de massage image by dominique touchard from
Fotolia.com
To start the seaweed wrap the client reclines upon a spa table nude, covered in a blanket. An aesthetician brushes her with a mix of ingredients including seaweed. Once the aesthetician covers the client's body completely in the mixture, he wraps the client in a plastic sheet and covers her in a warm blanket to stimulate body heat and encourage perspiration.
Final Stages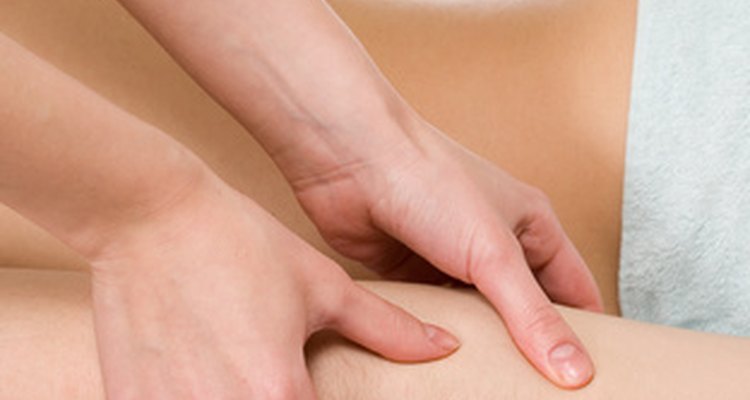 massage & spa image by Solovieva Ekaterina from
Fotolia.com
Once the client is comfortably ensconced in the warm blanket, the aesthetician encourages her to relax for 20 minutes. She then rinses the seaweed mixture off the client and applies lotion to replenish the skin and further relax the client.
Dehydration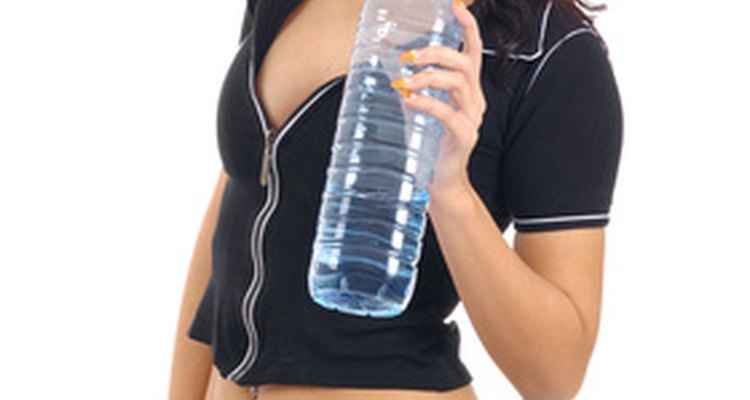 fitness girl drinking water image by T.Tulic from
Fotolia.com
The main goal of a seaweed wrap is to make the body sweat, which happens through raising body temperature. When the body perspires complications can occur due to dehydration. Water should be on hand for consumption. The client should drink plenty of fluids for the following 24 hours.
Overheating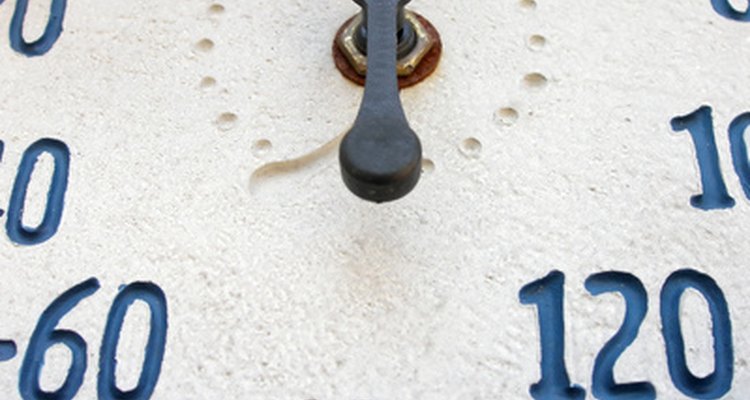 The aesthetician covers the client with a plastic sheet and heat pad or blanket while she lies on the spa table, to make the body sweat. The rise of the client's internal temperature may result in overheating, which can bring about fainting.
Thyroid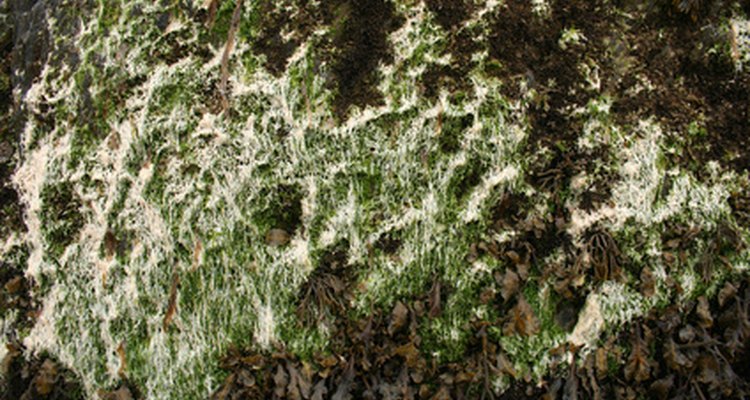 The contents of the wrap itself can be of an adverse nature. Absorption of iodine can lead to an overabundance within the body, leading to possible interruption of the thyroid's ability to continue as normal. Anyone with a thyroid problem should avoid this type of treatment, as the absorption of iodine through the skin can lead to further complications.
Pregnant Women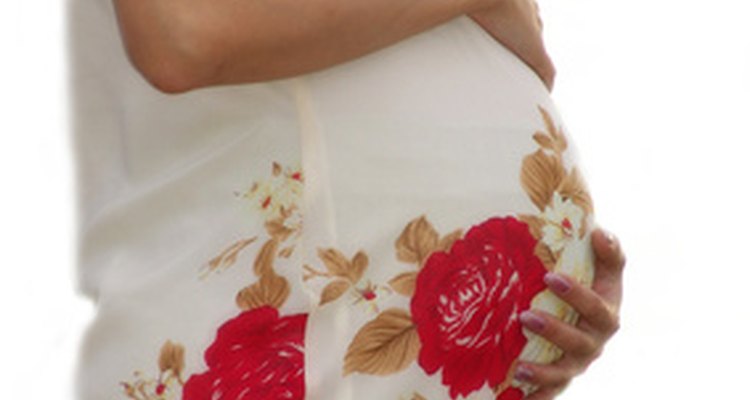 Pregnant women should not use this treatment. A pregnant woman is susceptible to discomfort due to the effects of dehydration, which will cause an increase in uterine activity and contractions. These minor contractions will not induce labor, but perspiration will cause a loss of water and vitamins, making it a risk for mother and baby. Overheating can cause fainting and complications during the early stages of pregnancy that could result in birth defects.
Claustrophobia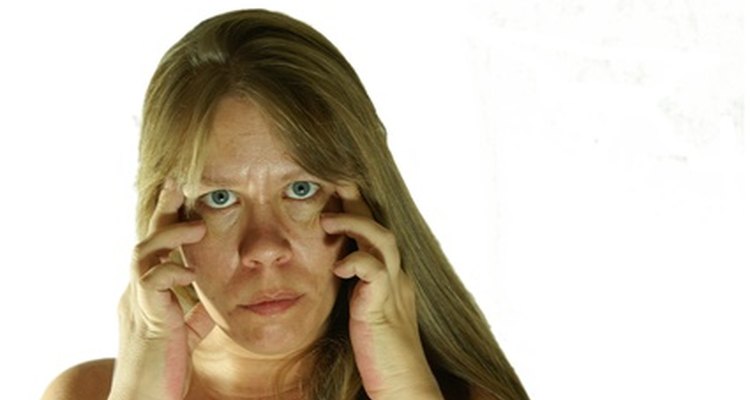 headache or stress image by Kathy Burns from
Fotolia.com
You may become claustrophobic if you are wrapped for 20 minutes and unable to move. Consider asking if you can keep your arms outside of the wrap if you fear the restrictive conditions will cause you stress. Take a tour prior to booking so you can see how others respond to the treatment.
Varicose Veins
Avoid the treatment if you suffer from varicose veins, due to the restrictive nature of the seaweed wrap. Pressure upon the body can cause complications. Restrictions and variations in pressure on the varicose veins themselves by folds in the plastic sheet can lead to aggravation.
Conclusion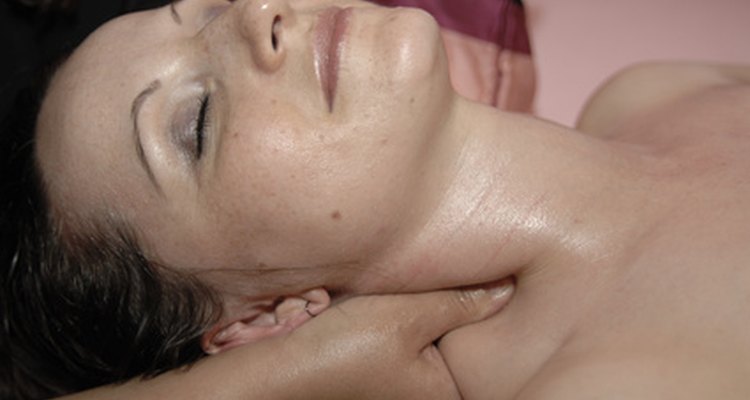 shoulder and neck masage image by Sean Wallace-Jones from
Fotolia.com
Apart from warnings to clients with certain conditions, detrimental effects recorded from using a seaweed wrap are minimal. Avoid caffeine for a few days prior to treatment. Request fluids for replenishment and find a place of relaxation for 20 minutes after the treatment. Make the spa aware of any skin sensitivities that you may have so they can adjust the wrap and lotion accordingly. The physical benefits are temporary. Avoid treatment if it will cause you stress. Seaweed wraps are meant to make you feel better about yourself and offer you time to relax.
References
Writer Bio
Krystyna Faroe commenced writing professionally in 2004 after taking a creative writing course at Fleming College. She then began writing the "Harmony Farm" series of children's books based on farm life, starting with "Egg Hunt at Harmony Farm." She now writes science fiction/fantasy/romance novels including her first novel, "Elanclose."
Photo Credits