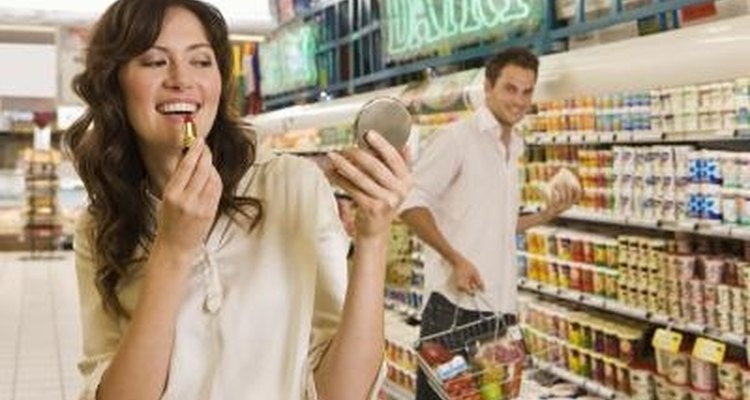 Jupiterimages/Polka Dot/Getty Images
Online dating can be exciting and provide you with connections you would not otherwise have by linking you with people who share your interests and outlook on life. However, dating scams are a concern when looking for your perfect match online. If you think that you may be dealing with a dating scammer, don't panic. There are many effective ways and online tools for dealing with a scammer. Chances are, if someone has tried to scam you, he has tried to scam others, and reporting him will help and others winnow out the dishonest.
Be cautious. Do not give out any personal information online that would identify where you live or your phone number. If you have already been duped and a scammer has your personal information, call your cell phone company and block the scammer's number and add him to your email's spam filter.
Check the email of your "date" cautiously. An email address that seems specifically targeted for dating --- such as "4love" or "Love2you" --- is more than likely one of multiple emails used solely for the purpose of scamming. Do not open these emails and report them as spam.
Be extremely suspicious if an online connection starts asking for money. This is a sure sign that you are dealing with a scammer. Scammers will often use excuses such as paying for an Internet connection by the minute in a cafe or library. If someone chooses to do online dating, then she should be willing to incur the cost beforehand. Do not reply to any requests for money.
Insist on video chat. A scammer who has been using photographs from a modeling website or other source will use excuses that his camera is not working or that he cannot use a camera. When this happens, cut off contact. Most potential dates who are legitimate and truly interested in a relationship would be more than happy to meet you virtually.
Do a reverse image search. One way to end a relationship you suspect is a scam is to find out whether the picture has been used repeatedly as well as identifying who is in the photograph. Use a reverse image lookup such as Scam Digger or Tin Eye, which will search the Internet for repeated uses of your same photograph (see Resources). If you find this is a repeated-use image, cut off contact with the scammer.
Inform the authorities that you think you are the target of an online dating scammer if you are receiving harassing phone calls or unwanted visits in person. For a scam that is being perpetrated overseas, report the scammer's activity (be sure to post her photo) on websites such as Stop Scammers and Anti Scammers (see Resources) and let the scammer know you have reported her and want no further contact. Once she knows you have reported her, she most likely will stop contacting you.
References
Resources
Tips
Educate yourself about the common scams: Overseas mail-order brides, engineers or other professionals stranded in Africa, any contact through Russia or the former Soviet block claiming to be looking for a marriage partner, and anyone who refuses to show you his live image.
By reporting a scammer, you are also helping other online daters avoid what is more than likely a repeat offender.
Photo Credits
Jupiterimages/Polka Dot/Getty Images