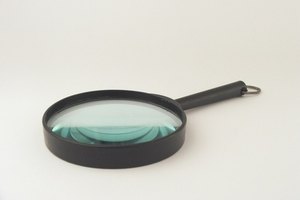 Finding a person using his driver's license or Social Security number isn't as easy as entering the information into a search engine and waiting for the results. Government agencies such as the Department of Motor Vehicles and the police department are able to obtain current addresses by using those numbers but that information isn't easily accessible to the general public. To search specifically using a driver's license or Social Security number, you should consider hiring a private detective. Prior to hiring a detective, you may enter the Social Security number into a Social Security Death Index (SSDI) to determine if the person is deceased. Otherwise, searching by the individual's first and last name may yield the quickest and least expensive results.
Private Detective
Search online or in the phone book to obtain phone numbers for several private detective agencies. Call each agency and explain that you would like to find someone using his Social Security number or driver's license number. Inquire about the services offered and what types of fees are associated with the search.
Choose the private detective that best suits your needs and budget. Set up an appointment at the detective's office.
Arrive on time to your meeting and provide the detective with the driver's license number and Social Security number of the person you wish to locate. Fill out any paperwork as requested by the detective. Pay any upfront fees. Provide a current phone number where the detective can reach you when he obtains any information.
Public Records
Search "Public Records" in your preferred search engine. Review several public record websites and choose the one you prefer. Register for an account by providing your name, email address and password.
Select the type of plan you need, whether it covers a one-time search or multiple searches, and provide your credit card information. Open your email software and verify your account by clicking on the confirmation link included in the email sent by the public records company.
Log into your account at the public records website. Type the person's first and last name into the appropriate fields. For a more accurate search, select the individual's current state of residence if known. Wait for the results to populate.
Tips
Before hiring a private detective, check with the Better Business Bureau to ensure the agency is legitimate.
Prior to registering with an online public records search web site, be sure to read through the terms and conditions thoroughly.
If you know the person is local, search the residential listings in your phone book to try and locate the person.
After determining the individual's current location, it is best to try and call the person before showing up at his house.
Resources