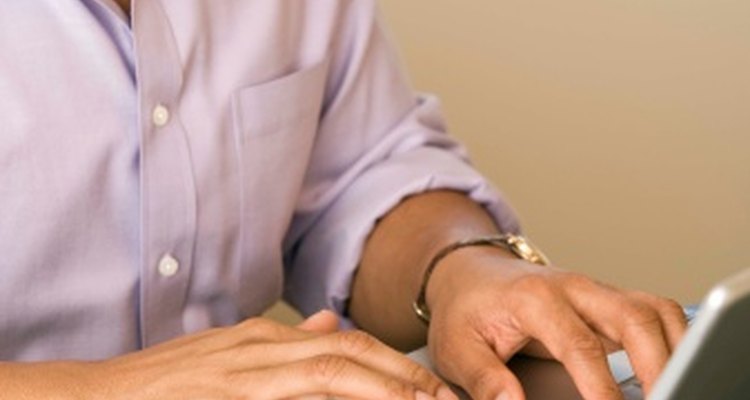 Jupiterimages/Comstock/Getty Images
Evangelism ministries are programs designed to reach out to a certain group of people by telling them about the message of Jesus Christ and His love. Churches and other organizations begin evangelism ministries typically by submitting a proposal for the program. The first steps in this process are determining what the ministry will consist of, obtaining information about it and creating a proposal. The proposal is often submitted to the church or organization's leadership department for approval. Once it is approved, the church provides resources for the ministry.
Prepare the introduction. This section of the proposal states a problem and a solution. In this case, the problem is that a certain group of people do not have anyone teaching them the gospel of Jesus. The solution is a new ministry that will directly target this group of people. Include a brief summary of this information as well as a key benefit that will be provided through this ministry.
Describe the ministry. Begin the body of the proposal by stating in greater detail the main ideas of the ministry and what it will do. Include methods you will use, equipment you will need and personnel required to effectively complete the ministry. Describe when you would like to begin the ministry and any other important details about it.
Describe the benefits. As you continue writing the body of the letter, describe in more detail the benefits this ministry will offer for the organization and for the targeted group of people. Explain the goals and objectives you hope will come from this ministry. For example, talk about how the ministry will improve life for the targeted audience and how it will bring more people into the church.
Include a cost breakdown. Every ministry requires resources such as supplies, personnel and money. Provide a budget for the ministry and offer details about how the funds will be spent.
Write the conclusion. This proposal should end with a strong statement that reiterates the importance of the ministry. It can also include personal facts regarding the dedication of the personnel involved and the positive outcomes this ministry will provide.
References
Writer Bio
Jennifer VanBaren started her professional online writing career in 2010. She taught college-level accounting, math and business classes for five years. Her writing highlights include publishing articles about music, business, gardening and home organization. She holds a Bachelor of Science in accounting and finance from St. Joseph's College in Rensselaer, Ind.
Photo Credits
Jupiterimages/Comstock/Getty Images