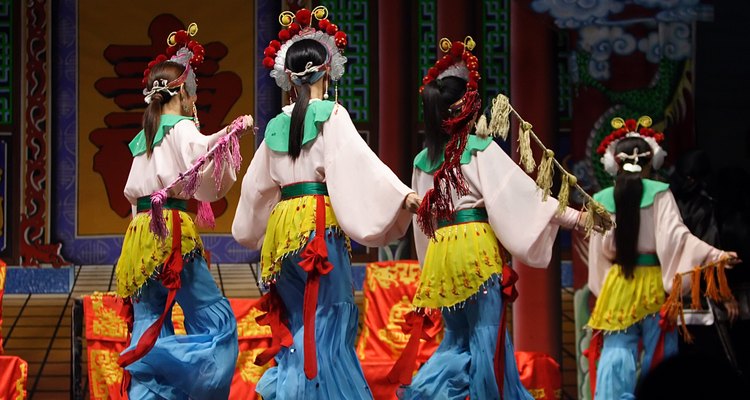 Tan Kian Khoon/iStock/Getty Images
Local performing arts groups thrive or founder on the strength of the financial backing they piece together from donors who support their venues and their productions. To obtain private funding for your group, you typically must demonstrate that you qualify as a 510(c)(3) not-for-profit corporation in good standing with the IRS and local government. Plan your outreach to potential donors with an eye to documenting your community value as well as your need.
Build a Case for Support
As a not-for-profit performing arts company or center that looks for private funding, your group needs a well-written, soundly presented case for support that anticipates and answers the questions you'll face. Without that case document, you'll meet with immediate resistance from individual, corporate and foundation donors. Depending on your capabilities and budget, the case study document can range from a word-processed presentation to a full-color brochure. It should describe who you are, what you do, how you engage with the community and provide locally relevant programming, what you're trying to fund and how you'll measure its success. List your board of directors, along with any community leaders who will lead or support your fundraising campaign.
Research Community Funding Sources
Before you ask for money, you need to know where to find it. Do your homework through the Internet, local arts councils and people you know in other arts groups. Find individual, family and corporate foundations that list performing groups like yours as their funding recipients or as the types of not-for-profits they support. Some foundations' general guidance about the types of groups they fund won't help you figure out whether they'll consider you. If you have access to the services of a professional fundraiser, ask her to help you sort out the local donor market and prioritize the sources that will see you as a viable match.
Conduct a Feasibility Study
If you approach your fundraising campaign through a professional fundraiser, she'll conduct a feasibility study to assess how receptive decision makers will be to your group, your program, the amount you want to raise and your profile within the community. Through the campaigns she conducts, the fundraiser builds relationships with community leaders, foundation directors, high net-worth individuals who support arts groups and other potential funders. These relationships enable her to approach movers and shakers during your feasibility study, present your case for support and ask them whether -- and to what extent -- they would consider supporting your cause. Their responses can help you decide whether to move forward, reconfigure your proposal, add more high-profile community leaders to your campaign leadership or target a different funding goal.
Approach Foundations and Individuals
Once you've solidified your proposal and case for support, prequalified whom you plan to approach for funding and enlisted a campaign chairperson with strong community ties, you're ready to fill out paperwork. Every foundation imposes its own set of funding rules, forms, timelines and requirements. Most foundations award grants at specific times of the year and specify how long before their deadlines they accept applications for those award dates. Some of them require that you submit a summary of your proposal before they allow you to apply. You may find community foundations that handle the paperwork and approval process for multiple family foundations. Be prepared to complete some lengthy documents that ask for the same information you present in your case for support. Once you've completed your applications, wait for approval or rejection letters.
References
Resources
Writer Bio
Elizabeth Mott has been a writer since 1983. Mott has extensive experience writing advertising copy for everything from kitchen appliances and financial services to education and tourism. She holds a Bachelor of Arts and Master of Arts in English from Indiana State University.
Photo Credits
Tan Kian Khoon/iStock/Getty Images