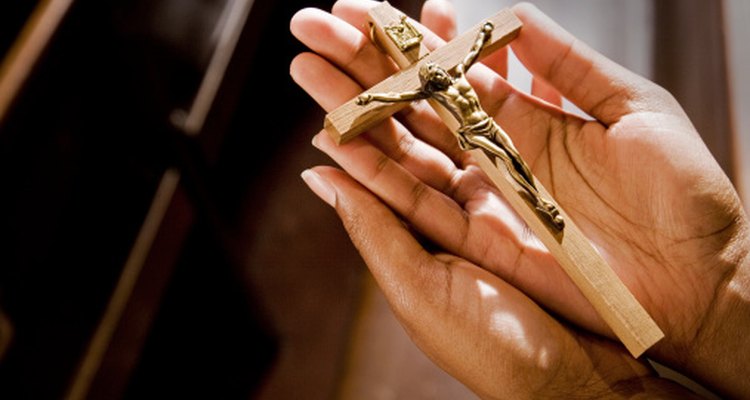 Paul Burns/Digital Vision/Getty Images
A non-profit organization is a charitable organization where none of its members benefit financially. Most Christian-based non-profit organizations are exempt from taxes, but only after applying for tax exempt status. Non-profits consist of clients (the people the organization helps), the board (responsible for how the organization operates), the board chair (orchestrates the work the board does), committees (in charge of different areas within the organization), executive director (does what the board has decided on and leads the staff), staff( works for the executive director and the board), and the volunteers.
Your Organizations' Needs
Clarify your mission. It is crucial for a Christian non-profit organization to have a clear idea of its mission. This mission should be written down and always at the forefront of the organization's activities. Having a precise, easy-to-understand agenda makes your non-profit appealing to potential future partners.
Find a grant writer. A Christian non-profit needs a good grant writer. This person must fully know and understand the organization's purpose. An effective grant writer is able to state the needs of the group in a clear and passionate way that will both persuade and compel people to help the organization with its needs.
Research the foundation that interests you. It is best to do research on the business, organization, or foundation you are asking for a grant. Just because a foundation has the money to give to a non-profit organization does not mean it will be supportive of your cause. Christian non-profits should seek foundations who have similar goals and functions.
Familiarize yourself with the rules. Knowing a particular grant's rules is very important. An organization can be turned down for a grant simply because the grant writer did not comply with that foundation's regulations. For example, if the grant application has to be sent online, sending it via regular mail is not a good idea.
Remain on topic. The goals and objectives of the organization should be the focus of the grant proposal. Writing the proposal as detailed as possible is better than using generalizations. Simply stating that the money would go towards improving the community is too vague. Being exact and saying, for example, that the grant money would go towards supplying a local library with books or helping 4,000 job seekers find employment will be more effective.
References
Writer Bio
A native of Atlanta, Ashley Rachel has been writing articles since 2008. Her work has appeared in magazines geared toward helping others, including "Single Parent Magazine." Rachel holds a Bachelors of Arts in journalism from the University of Georgia.
Photo Credits
Paul Burns/Digital Vision/Getty Images