An atomizer is a spray bottle that is used to create a mist from liquid perfume. Many perfumes are sold in an atomizer, but you can also buy refillable atomizers for use with any scent. Refillable atomizers are often used for aesthetic purposes or convenience, since you can buy a large bottle of perfume and decant it into a smaller atomizer as needed. You can even transfer your perfume from one atomizer to another (for example, from an atomizer sold with perfume to a smaller atomizer for travel).
Filling a Perfume Atomizer
Remove the top or lid from your atomizer.
Insert the funnel into the mouth of the atomizer. A stainless steel funnel is best because it is easy to clean and does not absorb smells as easily as plastic. If you use a plastic funnel, do not use it with more than one scent.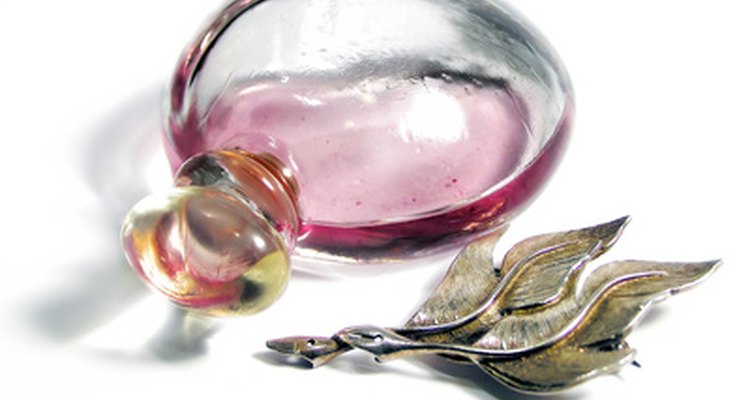 Open your bottle of perfume and carefully pour the perfume into the funnel, filling the atomizer. Hold the funnel steady as you pour. If your perfume bottle is itself a sealed atomizer, you can spray the perfume into the funnel instead of pouring.
Replace the tops on both the atomizer and the perfume bottle.
Pump your atomizer a few times until the perfume begins to spray out. You are now finished!
References
Writer Bio
Kelly Lynn began writing professionally in 2006. Her work was first published in "Southern Gaming and Destinations Magazine," and she is a regular contributor to The Lingerie Post. She holds a Bachelor of Arts in communications with minors in English and Latin from the University of Louisville. She is currently working to earn her copy-editing certification from the University of California in San Diego.
Photo Credits