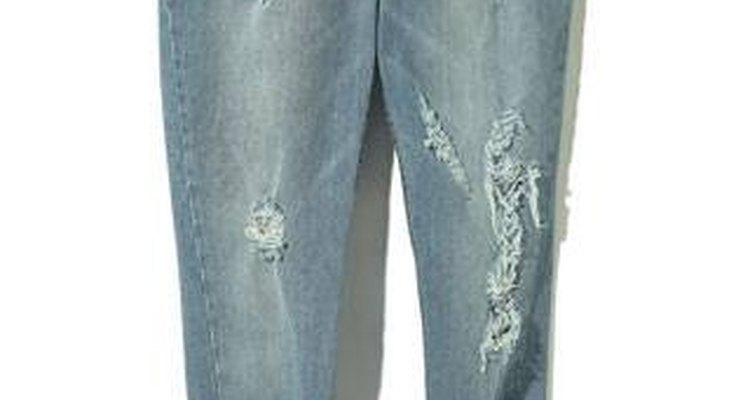 http://www.condenast.co.uk/imagelib/320x480/k_n/MissSelfridge_Sf_19feb09.jpg
Do you love the look of stonewashed denim but don't want to spend designer prices? Giving your jeans that stonewashed look can be easily done at home and will only cost a fraction of buying a new pair of stonewashed jeans. Stonewashing is a process to achieve a worn, faded look to denim. It typically consists of using smooth river stones. The same results can be achieved with pumice stones which may be easier on your washing machine. If possible it is best to use a front loading washing machine specifically for stonewashing.
Add the denim jeans to the washing machine. Toss in a handful of medium-sized pumice stones. Do not add laundry detergent.
Set the water level for medium. Place on regular setting with the wash/rinse temperature set at cold/cold and a regular wash speed. Turn the washer on and close the lid.
Take the jeans out of the washer when the cycle is finished. Check for desired results. If necessary, repeat the wash process one or two more times to get the look you want.
Wash the jean with laundry detergent once you have achieved the desired result. If desired, you can add fabric softener to the rinse water. Dry the jeans on a normal setting in the dryer.
Writer Bio
Amy Hannaford teaches childbirth education classes and a healthy pregnancy series in Southern Oregon. Hannaford holds an Associate of Arts degree, a certificate in medical assisting, and has been a childbirth educator and birth doula for 20 years. She has been writing articles for Demand Media since 2008.
Photo Credits
http://www.condenast.co.uk/imagelib/320x480/k_n/MissSelfridge_Sf_19feb09.jpg