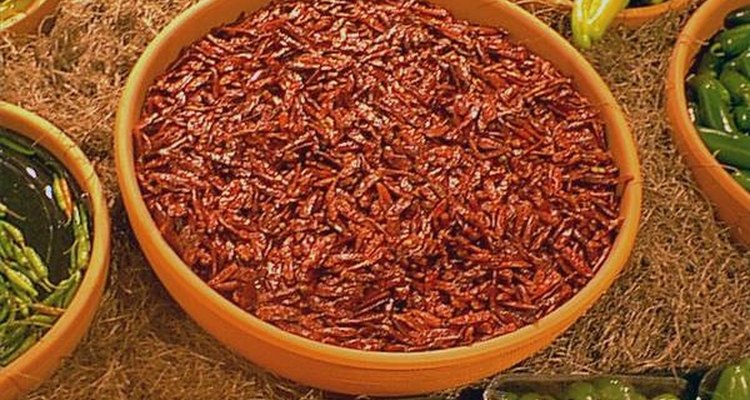 A. Johnson
Cayenne pepper sauce is a hot, spicy condiment that can be used to add culinary heat to chicken wings and other appetizers. A dash of cayenne pepper sauce will also liven up scrambled eggs or give a Bloody Mary a jolt. You can grow the peppers in your garden or find them at a produce stand or in the grocery store, then try making your own cayenne pepper sauce at home.
Cut off the pepper stems and cut the peppers into thin slices.
Combine all of the ingredients in a large heavy pot and bring to a boil. Boil for one hour.
Reduce heat and simmer the sauce for one hour. Remove from heat and allow to cool.
Pour the cooled mixture into a blender and process until smooth.
Return the mixture to the pan and bring to a boil while stirring. After it comes to a boil, remove from the stove.
Pour the finished sauce into a clean glass jar after it cools and store in the refrigerator.
References
Tips
When cooking the sauce, work in a well-ventilated area.
Warnings
Don't accidentally touch your face with your hands or gloves while handling the peppers.
Writer Bio
Ann Johnson has been a freelance writer since 1995. She previously served as the editor of a community magazine in Southern California and was also an active real-estate agent, specializing in commercial and residential properties. She has a Bachelor of Arts in communications from California State University, Fullerton.
Photo Credits