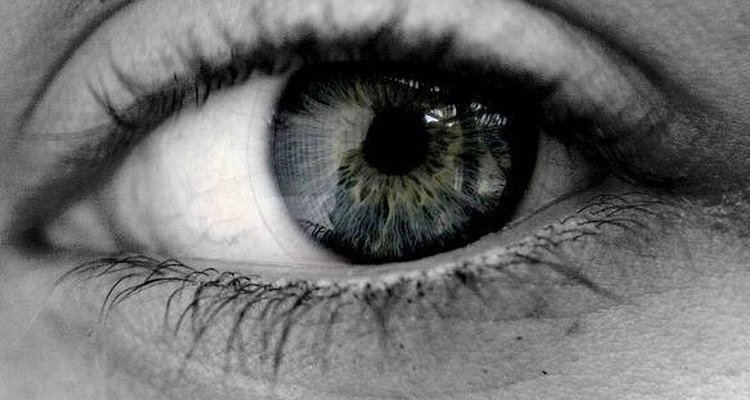 IRIS MACRO © Stefaanh | Dreamstime.com
Mascara is an absolute essential for any makeup bag. With it, lashes can appear to be thickened, lengthened and colored almost any hue imaginable. Modern science and technology have created products that can withstand almost any weather, including some waterproof formulas that even remain on the lashes through tropical heat, high humidity, rain and salt spray from the ocean. Such an essential to any well-rounded cosmetic bag and made-up face should be kept in perfect condition. Expired or spoiled mascara can cause eye soreness, redness, irritation or, even worse, an eye infection requiring medical care.
Gather all opened mascara products. One at a time, open and check each used mascara for dryness, caking, or funny smells - these are signs that the mascara has expired. Discard all mascara that is excessively dry or too chunky. Discard all mascara that appears old or smells rancid.
Discard any mascara that is over six months old. Mascara usually only lasts three to six months. This is the time it takes their preservatives to break down due to bacteria getting inside the tube.
When you open a new mascara, write a note on a calendar to check and discard it at some time between three and six months from the current date.
Discard mascara following any eye infection like pink eye or a sty, because this could be a sign of bacteria contamination regardless of the age of the mascara.
Writer Bio
Heather Inks is a social entrepreneur who educates on improving communities and the world. She is an educator, writer, photographer, artist and model who has taught K6-12th grade and public educators. Inks is a life coach specializing in personal, career, educational, dating, health and fitness, and gifted children issues. She has been educated at fine universities including graduate work at Stetson University.
Photo Credits
IRIS MACRO © Stefaanh | Dreamstime.com