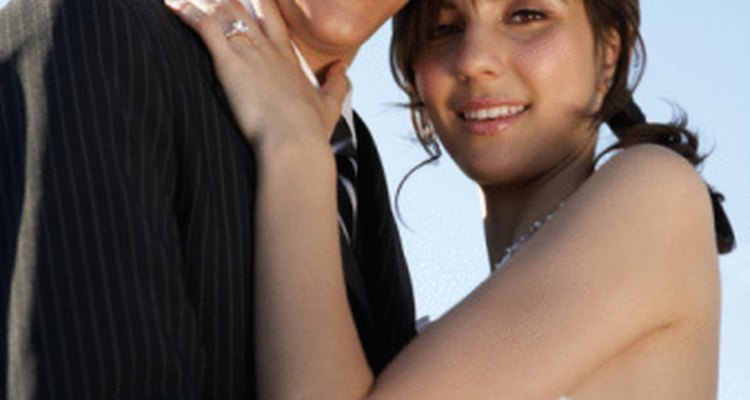 Jupiterimages/Photos.com/Getty Images
Planning a large wedding can be quite stressful for some people. If having a large wedding is not an option for you, perhaps getting married by the justice of the peace may be a better choice for you. This is a more affordable and low-ley approach to a wedding day. Couples that live in Maricopa County, Arizona need to take some specific steps in order to be married by a justice of the peace.
Fill out a marriage license application at the Maricopa County Clerk's Office. Both of you will need identification such as a state ID, driver's license or passport to prove your identification. If you or your significant other was born out of the country, a passport, birth certificate or alien card can be used instead.
Pay the license fee to complete the process. The fee for a marriage license in Maricopa County is $72. The Justice Courts accept cash, money orders or cashiers checks. They do not accept credit cards.
Determine when you wish to be married by the justice of the peace. You may get married at the courthouse directly after you receive your license or you can wait and schedule a date. Your marriage license certificate will expire if unused for a year.
Writer Bio
Stephanie Cai began professionally writing for clients in 2010 and freelance writing in 2008. She is currently a writer for various online publications and is knowledgeable in fields such as health and beauty, fashion, celebrities, films and video games. Cai graduated from Hunter College with a Bachelor of Arts in creative writing.
Photo Credits
Jupiterimages/Photos.com/Getty Images