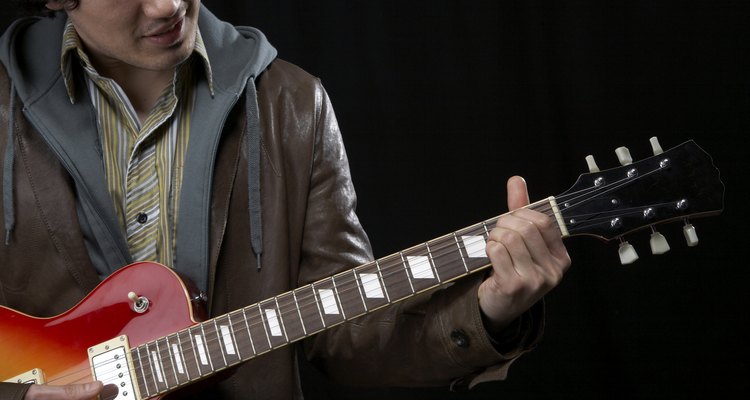 Polka Dot RF/Polka Dot/Getty Images
That Italian leather jacket or your leather shoes look great until encountering something oily or dirty. Blemishes like that can ruin the appearance of your clothing and Italian leather furniture unless you take steps to clean the items. You can pay someone else to do the cleaning, which can cost $75 and up at the dry cleaner. Cleaning Italian leather also can be done inexpensively at home with a few items in your pantry, which will usually leave your leather looking like new.
Run tap water over one of the rags. Wring it out so the rag is not dripping. Thoroughly work in a small amount of hand soap into the damp rag.
Rub the soapy rag over an inconspicuous part of your Italian leather clothing or furniture to make sure it does not fade. Apply the soapy rag to the dirty spot, using a gentle circular motion. Continue until the dirty spot disappears. This approach works for larger areas in need of general cleaning, as well.
Lightly dampen another rag and wipe away soapy residue on the dirty area or areas you have used the soapy rag. Avoid rinsing the soapy area or running water directly on the cleaned area because that will damage the leather.
Take a dry rag and go over the area or areas where you applied the damp rag. Wipe away any damp residue. Allow the Italian leather to air dry for an hour.
Apply 1/8 tsp. of olive oil to a dry rag. Work oil into the areas that you have cleaned to help condition your Italian leather. Avoid using too much oil, which will stain your Italian leather or make it sticky or shiny.
References
Writer Bio
David McKinney is a newspaper reporter. He was born in Mattoon, Ill., and graduated Eastern Illinois University with a journalism degree. Since 1995, he has covered Illinois state government, including the rise of Barack Obama and the rise and fall of Rod Blagojevich.
Photo Credits
Polka Dot RF/Polka Dot/Getty Images