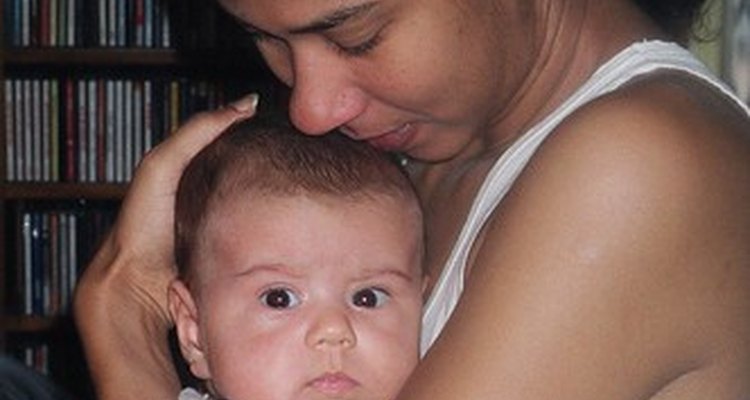 Image by Flickr.com, courtesy of Eden, Janine and Jim
There are numerous opportunities for single black mothers to get grant money to fund their educational, personal or professional pursuits from organizations around the nation. Whether you are trying to find money for college or to start a small business, there are resources available to make these dreams come true. However, bear in mind that you may also be eligible for grants not specifically geared to single black mothers.
Benefits of Targeted Grants
While many view a college education as almost a given, issues about financial aid and day-care expenses if the woman has a young child can all factor into the budgetary concerns of those with a single-paycheck lifestyle. Therefore grants that are targeted toward black women, single mothers and black single mothers are imperative for improving the overall educational and professional reach of women who are charged not only with taking care of themselves but of their children as well. The benefits span two generations. By improving the educational and professional capabilities of a black single mother, her child, in effect, is being given more opportunities as well for a better education and a more promising future.
Sister Thea Bowman Foundation
In honor of Sister Thea Bowman, a Catholic convert who devoted her life to education and Catholic teachings, the Sister Thea Bowman foundation has set aside money for scholarships geared specifically to black single mothers. The awards provide between $2,000 and $7,500 annually dependent on need. Stipulations apply – be sure to check eligibility requirements before making an application.
Women's Independence Scholarship Program
While not race-specific, the Women's Independence Scholarship program or WISP is one of the best grants for single mothers with young children who are survivors of partner abuse. The program offers tuition in various public and private colleges, universities and vocational schools. You must have been separated from your abuser for between one and seven years, and have been accepted into an accredited course of study at a U.S. academic institution. Applications can be made online – check the website for details and closing dates.
Assistance With Finding Grants
One of the best approaches to track down grants for single black mothers looking to further their education, start a business or embark on another goal is to contact national, state and local minority organizations. Groups such as the NAACP or the United Negro College Fund are great resources to find out about grant opportunities for black single mothers. While other minority organizations may not give out funds themselves, they can be excellent resources to learn about other opportunities to get grant money.
Overcoming Obstacles
Due to welfare regulations, black single mothers are often caught between a rock and a hard place when looking for funding for educational or professional endeavors. In some areas, student aid in any form is considered a source of income, making single mothers on welfare ineligible for funding. Groups such as Raise the Nation are working furiously to change such regulations and ensure that single mothers are able to improve their lives and the lives of their children.
References
Writer Bio
Amanda Younger is a freelance writer based in New York City. She has had her work published in "The Chapel Hill Herald," "Time Out New York" and "Independent Weekly" among other publications. She is also a graduate of the University of North Carolina at Chapel Hill's School of Journalism.
Photo Credits
Image by Flickr.com, courtesy of Eden, Janine and Jim