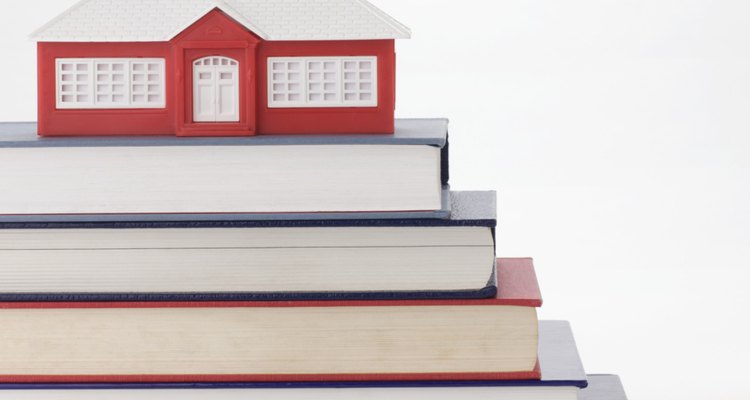 Jupiterimages/Comstock/Getty Images
Many private Christian schools can benefit from private grants to help with operating costs or special projects, since they are ineligible for government funding that public schools receive. Several options are available for administrators looking for grants for private Christian schools.
Grants are Available to Private Christian Schools
A private school is defined as a school supported by a private organization rather than by the government and, in the case of a private Christian school, the organization is generally a church or other religious group. This religious association disqualifies private Christian schools for sources of financial support that public education receives, but contrary to popular belief, there are still many sources of aid available for the motivated searcher. A grant is a sum of money given to an individual or group by another organization, usually based on merit, to be used for a specific purpose. The grant proposal is usually written according to strict guidelines, submitted to the granting foundation and decided upon by a committee acting for the foundation. Grants can be for the entire school or for specific classrooms or teacher partnerships. Grants that are available for private Christian schools may also support specific endeavors such as field trips, or the purchase of technology and equipment for particular goals.
Sources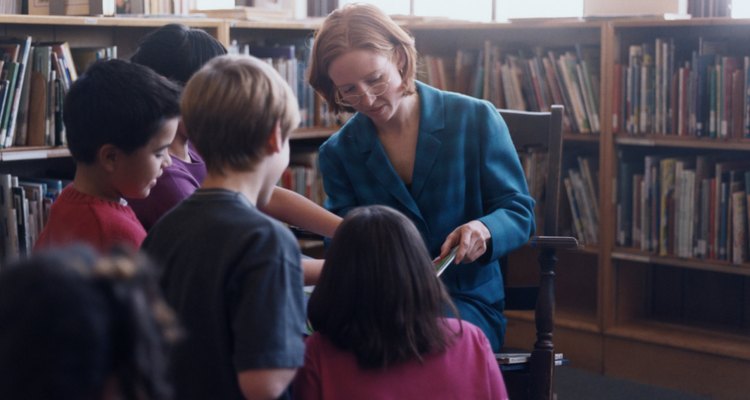 Ryan McVay/Digital Vision/Getty Images
There are grants for specific projects or for cooperative partnerships, for example, between teachers and specialists such as librarians or resident artists in the school. These can free-up money for the school for basic operating costs, so they are well worth applying for. Here are a few examples: • McCarthey Dressman Education Foundation: The Teacher Development Grants ($10,000 for three years). These grants provide funding to individuals or small teams of teachers in the formation and implementation of groundbreaking k-12 classroom instruction. [//www.mccartheydressman.org/teacher.htm] • Cengage Learning: Gale, part of Cengage Learning offers the Gale/Library Media Connection TEAMS Award ($2500). This award encourages collaboration between the teacher and media specialist in a school. • Target: Offers Field Trip Grants (up to $700) and the Arts, Culture and Design in School Grants, both for grades K – 12 [https://corporate.target.com/corporate-responsibility/grants/field-trip-grants; https://corporate.target.com/corporate-responsibility/grants/arts-culture-design-in-schools-grants ] [http://www.galeschools.com/TEAMS/index.htm]
Public Funds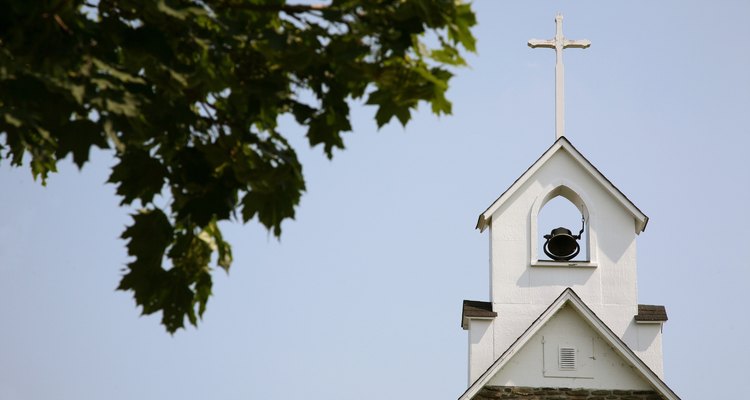 Jupiterimages/Photos.com/Getty Images
Schools may also find public funding for the entire educational program or smaller ongoing programs within the entire school. One federal resource for Christian schools is the Center for Faith-based and Neighborhood Partnerships, a part of the U.S. Department of Health and Human Services. The Center helps organizations that are a positive force in their neighborhoods by offering grant opportunities as well as advice for faith-based organizations to receive grants. Some of the grant opportunities are for economic and educational programs, which Christian schools often offer for their students and community.
Although less common, some states also offer grants for faith-based organizations like Christian schools. For instance, the State Abstinence Education Program offers funds for faith-based groups that offer abstinence education which could potentially include Christian schools' health courses. It is also important to remember to check locally available funds, from cities or counties. To search for local grants, you can visit local government websites, in addition to calling local departments of education and treasury departments.
Private Organizations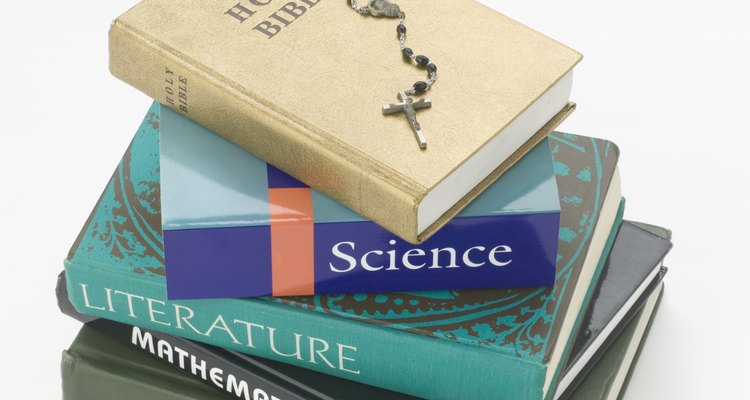 Jupiterimages/Comstock/Getty Images
There are also a few large religious organizations that offer funding to Christian schools for general educational programs. These include: the Rupert H. Johnson Foundation, (Calif. and Va. only); the Poplar Foundation (mostly gives within its base of Memphis and the metropolitan area); and the Maclellan Foundation (internationally and nationally, stressing Chattanooga; www.maclellan.net). Others offering support in the form of grants and financial assistance are the Norcliffe Foundation (mostly in the Puget Sound area of Washington, especially in Seattle; www.thenorcliffefoundation.com) and the Stephen and Mary Birch Foundation (throughout the United States).
Private Christian schools can also consult The Christian Funding Directory (CFD) (https://www.npfunds.com /christian-funding-directory/), an online grants and foundations database. It is the world's largest directory of Christian foundations and funding sources for Christian ministries and churches.
Writer Bio
Katherine Bell splits her time between Western Montana and New Orleans. She is currently working on a PhD, conducting research on the endangered Blackfoot language. She has an Master of Arts in linguistic anthropology from Tulane University and a Bachelor of Arts in English from the University of North Florida.
Photo Credits
Jupiterimages/Comstock/Getty Images