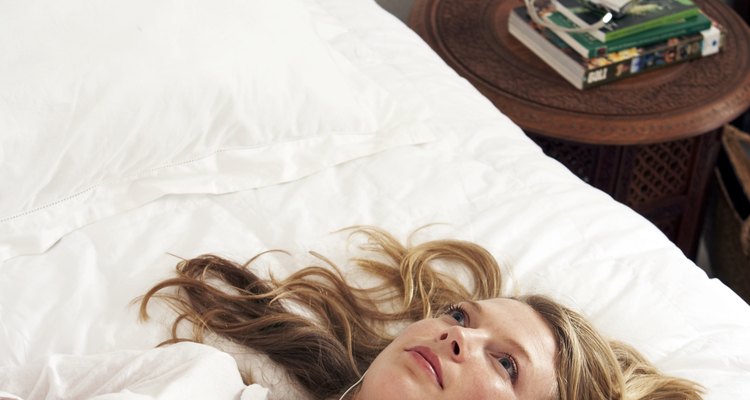 Goodshoot RF/Goodshoot/Getty Images
Even the closest of friends get into arguments. And, admitting you were wrong isn't the easiest thing to do. According to Rebecca Bent, author of the "Huffington Post" article "How to Fix a Friendship, and Why it's Worth it," reaching out to a friend after a fight is the first step in repairing the relationship. If your friend won't answer your calls or return your emails or texts, consider sending a song. Hopefully, the music and lyrics will get through to her where your words could not.
I Owe You an Apology
During a fight, sometimes people say things they don't really mean. If you know you messed up pretty seriously, send your friend a song that says I'm sorry. "Hard to Say I'm Sorry" by Chicago will let your friend know that you acknowledge your mistake and want the friendship to continue. It includes the lyrics, "It's hard for me to say I'm sorry. I just want you to stay. After all that we've been through I will make it up to you, I promise to." You could also apologize through Elton John's "Sorry Seems to Be the Hardest Word," which includes the lyrics "It's sad, so sad. Why can't we talk it over? Oh, it seems to me that sorry seems to be the hardest word."
I'll Always Be Here
It might be that your friend is feeling just as bad about the fight as you are, but he doesn't think you'll forgive him. Sending a song that talks about being friends through thick and thin might help your friend feel more at ease about talking. Consider sending him the song, "Count on Me," by Bruno Mars or Rihanna's popular tune "Umbrella." Another song to tell your friend how strong your bond is is Mariah Carey's song "Anytime You Need a Friend," which includes a line that says "Even if you're miles away, I'm by your side."
I'm Here to Hold You Up
Sometimes, after a fight with a friend, things don't seem to add up when you replay the argument in your mind. It may be that your friend has other issues going on and you were the closest person to take it out on. Let your friend know that you want to help her get through whatever it is by sending the song "Count on Me" by Whitney Houston and CeCe Winans, which repeats the words "When you are weak I will be strong, helping you to carry on" several times. "Lean on Me," by Bill Withers, is a classic song about friendship that talks about everyone needing a friend's help once in a while.
I Need You in My Life
It might be nice for your friend to hear that his friendship is important to you. The Beatles' song, "With a Little Help From My Friends," will be a light-hearted way to let your friend know how helpful his support is to you. On a more serious note, you could send the song "Wind Beneath My Wings," by Bette Midler, which includes the words, "Did you ever know that you're my hero and everything I would like to be? I can fly higher than an eagle for you are the wind beneath my wings." Let your friend know that if it wasn't for his friendship, you wouldn't be the person you are today.
References
Writer Bio
Based in Gainesville, Carissa Lawrence is an experienced teacher who has been writing education related articles since 2013. Lawrence holds a master's degree in early childhood education from the University of Florida.
Photo Credits
Goodshoot RF/Goodshoot/Getty Images