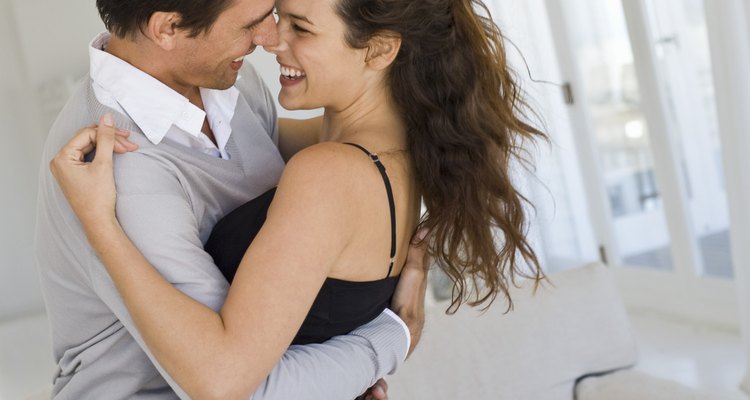 Jupiterimages/Pixland/Getty Images
In this difficult economy, it's not uncommon for people to get laid off or have a hard time getting started in a career. Though the unemployment rate is still high, being jobless hasn't gotten any easier. Unemployment can be devastating because it makes people question their worldview and identity, notes psychiatrist Robert London. But while your boyfriend is unemployed, you can find ways to support him emotionally.
Sympathize with Him
People experiencing unemployment can face stereotypes that they are lazy or unmotivated. They also risk falling into a pattern of isolation and depression as the job search goes on, often equating their unemployed status with not being "good enough" themselves, says London. Let him know that you sympathize with his situation and that you believe in him and his ability to do well professionally. Your confidence will mean the world to him.
Create a Routine Together
The best way for your boyfriend to stay in the game and out of a depressed funk is to turn finding a job into his new job, says Paula Kliger, executive vice president of the Michigan Psychoanalytic Institute. Help your boyfriend create a weekday routine that involves getting up in the morning and heading out. You might encourage your boyfriend to pick a work location, such as a local coffee shop or library, so he has a quiet place to focus and a reason to leave the house.
Out and About
Networking is key to regaining employment. More than 90 percent of jobs are found through casual connections, notes Ann Daly, author of "Do-Over: How Women Are Re-Inventing Their Lives." Daly suggests that job seekers "fake it," by continuing to maintain a professional persona, going to industry events and staying busy. Encourage your boyfriend to maintain his professional contacts as well as a social life with friends. You never know when he might meet just the right person to hire him for the next step in his career.
Remember Self-Care
A partner's job loss can be difficult for the working person in the relationship who may be supporting the non-working partner. It's important to remember that your job is not your identity, says therapist Laura Hahn-Segundo Collins. Take care of yourself by meditating, hanging out with friends, keeping up with your hobbies, and having fun in your relationship. Collins recommends having creative dates or taking a week-long break from talking and thinking about unemployment. Remember that your role here is as a partner, not a boss, therapist, or coach, and therefore your relationship should come first.
References
Writer Bio
Emma Wells has been writing professionally since 2004. She is also a writing instructor, editor and former elementary school teacher. She has a Master's degree in writing and a Bachelor of Arts in English and anthropology. Her creative work has been published in several small literary magazines.
Photo Credits
Jupiterimages/Pixland/Getty Images