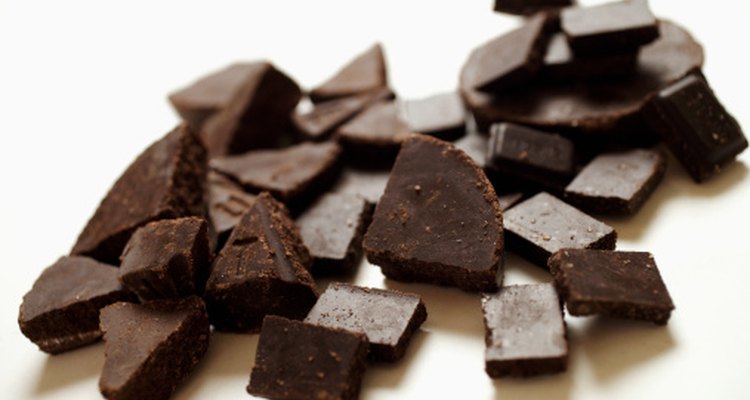 Jack Hollingsworth/Photodisc/Getty Images
Traditional mole sauce can take several days and nearly 30 different spices to cook properly. Fortunately for busy cooks, prepared mole sauce is available in most supermarkets. Mole sauce has a rich flavor most notable for containing a mix of chili peppers and dark chocolate. Jarred mole sauce is convenient but can be a little bland, so don't be afraid to spice up your chicken breast mole with whatever's handy in your spice rack.
Preheat your oven to 375 degrees Fahrenheit. Rinse the chicken breasts, and blot them dry with paper towels.
Coat a baking dish with a spritz of nonstick cooking spray to keep the chicken and mole sauce from sticking.
Place the chicken breasts into the baking dish in a single layer. Pour the mole sauce on top.
Bake the chicken for 30 to 45 minutes, or until inserting an instant-read thermometer into the center of the thickest chicken breast shows a temperature of 165 degrees Fahrenheit.
References
Tips
Mix chili powder, cumin and thyme into prepared mole sauce to jazz it up a bit.
Warnings
Never guess as to whether or not chicken is cooked through. Always check the temperature.
Writer Bio
Brynne Chandler raised three children alone while travelling, remodeling old homes, taking classes at the Unioversity of California Northridge and enjoying a successful career writing TV Animation. Her passions include cooking, tinkering, decorating and muscle cars. Brynne has been writing fun and informative non-fiction articles for almost a decade. She is hard at work on her first cookbook, which combines healthy eating with science-based natural remedies.
Photo Credits
Jack Hollingsworth/Photodisc/Getty Images