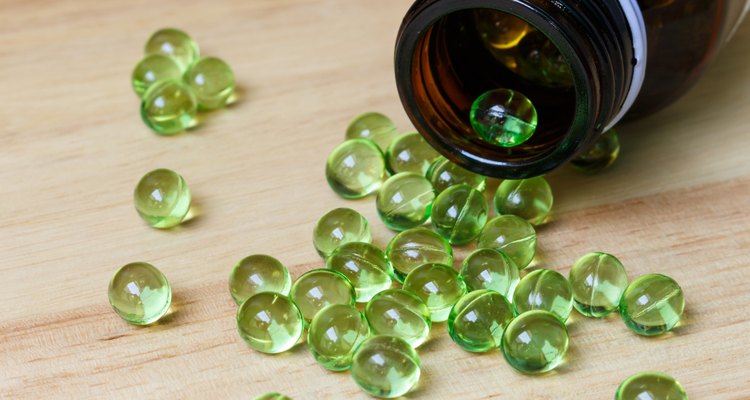 wasansos1/iStock/Getty Images
Skin tags are benign cutaneous growths commonly occurring under the arms, under the breasts on women or on the eyelids. Although vitamin E is a powerful antioxidant and skin healer, there is no scientific evidence to support its use in eliminating skin tags. Some home remedies suggest that vitamin E applied topically to a skin tag over a long period of time might eliminate or reduce the appearance of the skin tag. The most effective way to get rid of a skin tag is to have it removed by your doctor.
Purchase pure vitamin E oil at your local health food or drugstore. If you cannot find pure oil, you can buy capsules and break open one capsule for each use.
Clean and dry the area around the skin tag. Apply a thin layer of vitamin E oil to the skin tag.
Place a bandage over the skin tag to seal the vitamin E oil in and to protect it from irritation.
Change the bandage and apply a new dose of vitamin E oil every day after showering.
Repeat this process daily for several months, or until your desired results are achieved.
References
Warnings
Do not pick at or try to remove a skin tag by yourself. This can lead to infection. Always consult a doctor.
Writer Bio
Jody Braverman is a health and fitness professional and writer in Seattle. She has been a personal trainer and yoga instructor for almost a decade and is passionate about movement and helping people lead active, healthy lives.
Photo Credits
wasansos1/iStock/Getty Images