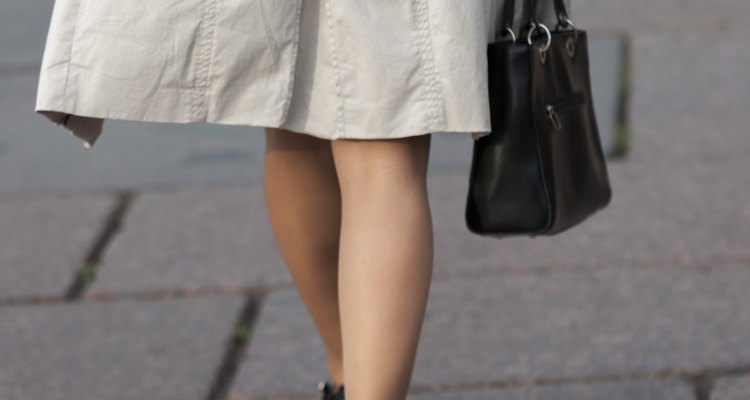 Keith Levit/Keith Levit Photography/Getty Images
Keeping unwanted hair at bay often requires a significant investment of time or money. From electrolysis to shaving, traditional methods for hair removal are often cumbersome and difficult to maintain. While Ayurvedic treatments often take time to prepare and apply, you may find them more soothing or pleasant than traditional hair removal techniques.
Ayurveda
Ayurvedic medicine is Indian in origin, having developed over thousands of years. Ayurvedic treatments combine lifestyle and dietary changes along with herbal treatments to help cure ailments ranging from stress to joint pain. The goal is to cleanse the body and restore balance. In Ayurvedic medicine, a balanced body is a healthy body.
Individualized Treatments
Authentic Ayurvedic treatments take your personal body chemistry into account. The National Center for Complementary and Alternative Medicine explains that Ayurvedic practitioners aim to balance your unique bodily constitution, called your "prakriti," and three life forces, called the "doshas." Your prakriti is, in essence, a summary of the way your body and mind react to stress and illness. The three doshas are the vata, pitta and kapha. You possess each of them in differing degrees; too much of one dosha can cause certain types of illness. Ayurvedic practitioners evaluate your prakriti and your doshas before offering treatment.
Ayurveda and Hirsutism
According to Dr. Ch. Murali Manohar in "Ayurveda for All," there is no Ayurvedic remedy for hirsutism, or excessive hair growth. Manohar notes that hirsutism is usually caused by a combination of genetics and hormones. It is one of the eight conditions considered incurable by Ayurvedic practitioners. Manohar suggests you turn to your doctor for traditional lab tests to determine the cause of your hirsutism.
Ayurveda and Unwanted Hair
Manohar does suggest a remedy for temporarily removing unwanted hair that's not associated with hirsutism. He does warn that no herbal remedies can remove hair permanently, but there is a paste you can make and apply to your skin daily before you shower. He suggests mixing equal parts of the following herbs and spices: turmeric, saffron, dried ginger, mustard seeds, camphor, gokshura and thunga grass root. Once you've mixed these, add five parts of cloves and sarapappu followed by two parts of powdered red sandalwood. Make sure all these ingredients are ground together into a fine powder, then stir in a little oil and spread the paste over unwanted hair.
Ayurvedic Waxing
In "Simple Ayurvedic Remedies," author H.S. Puri offers an Ayurvedic waxing recipe. He suggests you heat a small amount of water on the stove, adding sugar and 1 percent Sat Nimbo — an Ayurvedic ingredient derived from the Indian Lilac tree — until the three ingredients cook down into a thick paste. Make sure your skin is clean and dry, sprinkled with talcum powder. Apply the warm paste to your skin, spreading it in the direction of hair growth. Place a strip of fabric such as muslin over the paste, press it to adhere and pull off the fabric and paste.
References
Resources
Writer Bio
Jenni Wiltz's fiction has been published in "The Portland Review," "Sacramento News & Review" and "The Copperfield Review." She has a bachelor's degree in English and history from the University of California, Davis and is working on a master's degree in English at Sacramento State. She has worked as a grant coordinator, senior editor and advertising copywriter and has been a professional writer since 2003.
Photo Credits
Keith Levit/Keith Levit Photography/Getty Images