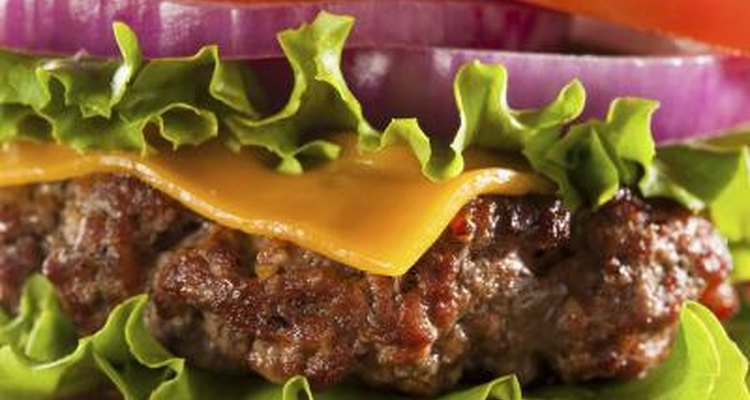 bhofack2/iStock/Getty Images
American cheese is a pasteurized, processed cheese product often made from one or more types of cheeses such as cheddar or colby. The cheese is blended with other ingredients to produce a mild tasting and smooth cheese that melts well.
Contents
A single slice of American cheese weighs 28 grams. Approximately 7 grams of that slice is fat, 5.5 grams is protein and 2 grams is carbohydrate, the U.S. Department of Agriculture reports. The rest consists of other nutrients and water.
Caloric Value
According to the USDA, a single slice of American cheese contains 95 calories. Fats provide around 72 of those calories within the serving, while proteins deliver 15 calories and carbohydrates offer 8 calories.
Total Caloric Intake
A single slice of American cheese can serve as 5 percent of the total daily caloric intake recommended for the average adult, based on an average 2,000-calorie daily diet.
Nutrients
American cheese also provides several dietary minerals, including phosphorus, calcium, selenium and zinc. Important vitamins including riboflavin, vitamin A and vitamin B12 are also available from American cheese.
References
Writer Bio
In Jacksonville, Fla., Frank Whittemore is a content strategist with over a decade of experience as a hospital corpsman in the U.S. Navy and a licensed paramedic. He has over 15 years experience writing for several Fortune 500 companies. Whittemore writes on topics in medicine, nature, science, technology, the arts, cuisine, travel and sports.
Photo Credits
bhofack2/iStock/Getty Images