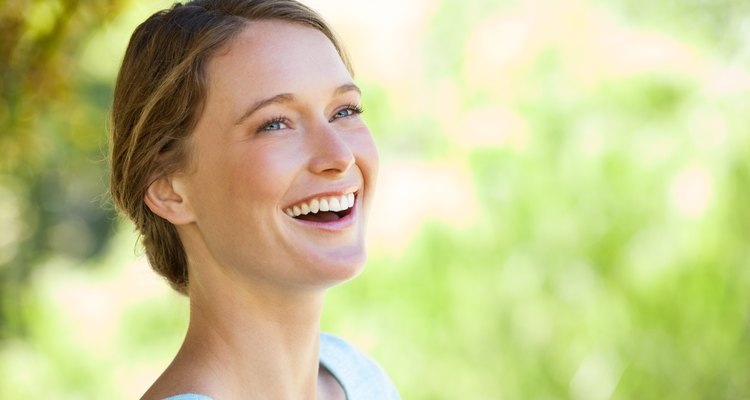 Wavebreakmedia Ltd/Wavebreak Media/Getty Images
Move over, department-store divas: The route to better skin might be through the dairy barn rather than the cosmetics counter. If that sounds udderly ridiculous, you've yet to try bag balm -- invented to soothe cattle more than a century ago and co-opted for various human uses almost immediately afterward.
Milking It: One Product, Many Uses
Bag Balm's moisturizing and antiseptic qualities come from lanolin and petrolatum -- both common in skin-care and wound-care products -- along with 8-Hydroxyquinoline Sulfate. The makers in Lyndonville, Vermont promote it to soften chapped hands and feet, but people also use it for facial care, as an antibiotic ointment, for treating rosacea or for parched skin in need of hydration. The petrolatum -- petroleum jelly, just like Vaseline -- keeps moisture in the skin. People with an oily complexion or those with lanolin allergies should steer clear, but those with dry faces may find their skin soothed by this multi-purpose bovine product. Bag Balm's square green boxes are sold in drugstore skin-care aisles as well as pet stores, feed stores and hardware stores.
References
Writer Bio
Bonny Brown Jones has been a writer, columnist, copy editor and senior copy editor for newspapers that have included the "Orlando Sentinel," "Miami Herald" and "Columbus (Ohio) Dispatch." Jones has a Bachelor of Arts in English from Ohio State University.
Photo Credits
Wavebreakmedia Ltd/Wavebreak Media/Getty Images