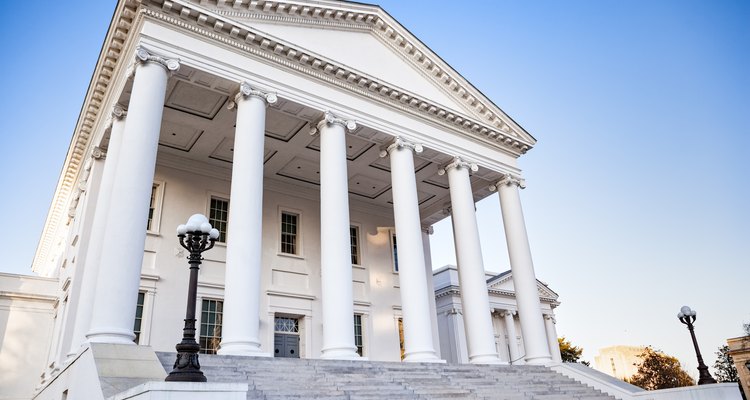 eurobanks/iStock/GettyImages
You Don't Have to Be Rich to Have Family Fun in Richmond
Families visiting Richmond, VA, will delight in the many activities the city has to offer, no matter what time of year it is. Richmond is brimming with history, architecture and culture, and much of it is free to the public. Here are a few Richmond attractions that are kid-appropriate, family-friendly and, best of all, free.
Richmond National Battlefield Park
Few national attractions are as rich in U.S. history as the Richmond National Battlefield Park (3215 E. Broad St., Richmond, VA), which features a medical museum demonstrating the Confederacy's largest hospital; miles of original forts, creeks, bluffs and historical buildings; and multiple battlefields to explore. A special program lets kids earn a National Parks Service Junior Ranger badge. Admission is free. A small parking fee is required if you park within the park's boundaries, or you can take advantage of the free lots outside of the park.
Virginia Holocaust Museum
Richmond is also the location of the Virginia Holocaust Museum (2000 E. Cary St. Richmond, VA), a moving and artistic exhibition of the Holocaust's role in world history and a local survivor's experience. A great educational experience for older children, visitors are invited to tour the exhibits and listen to poignant survivor stories about life in the Kovno Ghetto and Dachau concentration camp. Admission is free, though due to the subject matter and its graphic nature, the museum doesn't recommend it for anyone younger than the sixth grade.
Virginia State Capitol and Executive Mansion
Designed by Thomas Jefferson and completed in 1788, the Virginia State Capitol (1000 Bank St., Richmond, VA) is the site of the country's oldest legislative body. Multiple monuments are scattered over the 12 acres, memorializing presidents, governors, Nobel Peace Prize laureates and social activists. Guides take visitors on a tour of the buildings, rare exhibits, newly restored legislative chambers and more. Self-guided tours are available as well.
Three Lakes Park and Nature Center
If the natural sciences are more your family's thing, head over to the Three Lakes Park and Nature Center (400 Sausiluta Dr., Henrico/Richmond, VA) for a variety of exhibits and hands-on experiences. The 6,500-square-foot facility invites visitors to explore the plants and animal life native to Richmond, and a 50,000-gallon aquarium gets them up close and personal with the reptiles, amphibians and fish of the region who call the park home.
Maymont Estate
Bestowed upon the city by wealthy residents who lived there from 1893 to 1925, the 100-acre Maymont estate (1700 Hampton St., Richmond, VA) is now a public park featuring Japanese gardens, an extensive carriage collection, a children's petting zoo, a plant arboretum and a spectacularly sprawling 12,000-square-foot, 33-room mansion. Picnickers are welcome. Admission is free to the mansion, though donations are accepted. A small fee is required for the Nature and Visitor Center exhibits.
References
Writer Bio
Based in Tampa, Fla., Danielle Fernandez been writing, editing and illustrating all things technology, lifestyle and education since 1999. Her work has appeared in the Tampa Tribune, Working Mother magazine, and a variety of technical publications, including BICSI's "Telecommunications Distribution Methods Manual." Fernandez holds a bachelor's degree in English from the University of South Florida.