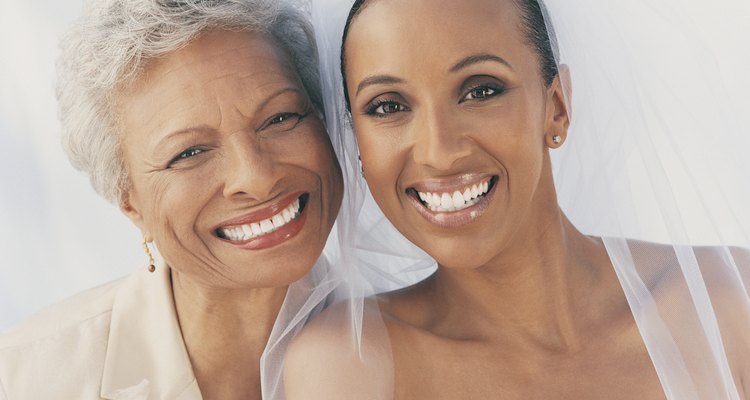 Digital Vision./Photodisc/Getty Images
Your daughter has announced she is getting married. As the mother of the bride, you are considered the hostess of the grand affair, and you have many responsibilities. Your primary role is carrying out the wishes of the bride. Ideally, you should be able to sit back and relax this once-in-a-lifetime event, but the planning must get started right away. Sometimes the mother of the bride needs a little guidance on her specific role and the proper etiquette so that the wedding day goes off without a hitch.
Attire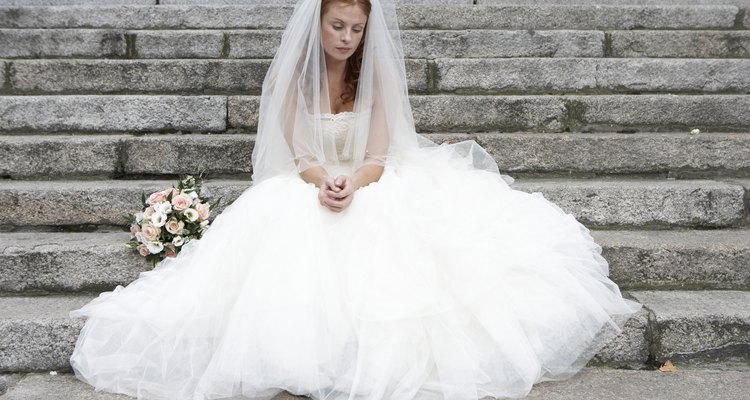 Michael Blann/Digital Vision/Getty Images
One of the important responsibilities as the mother of the bride is helping the bride pick out her wedding dress. Next, you must choose your mother of the bride gown. It is proper etiquette to call the mother of the groom and let her know what you are wearing so that you both coordinate in color and style. Your dress should coordinate with the style of the wedding, so if it is a beach wedding, it will be more casual than a black-tie affair.
Responsibilities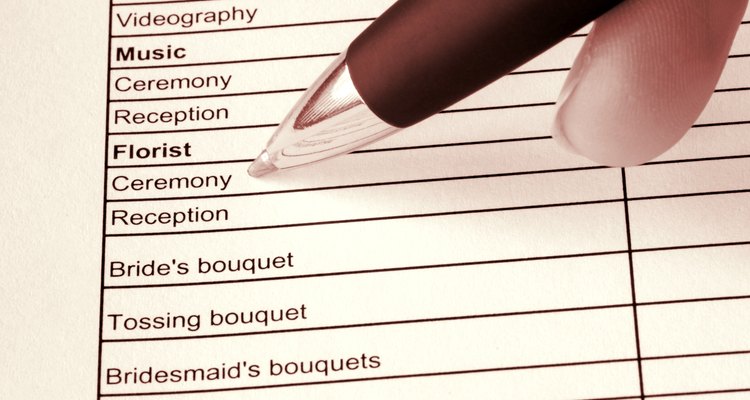 Jacqueline Perez/Hemera/Getty Images
Your primary responsibility as the mother of the bride is to assist your daughter and future son-in-law in the planning, and you will take on the role of a wedding coordinator. Gather up the guest lists. Invitations should be sent out six to eight weeks before the wedding. Also, make reservations for any out-of-town guests. Keep in mind that it is your daughter's wedding, and try not to overstep your boundaries. You can act as an arbitrator when there are glitches in the planning, but you should not take control. Instead, help with wedding favors or decorating to lighten the burden off your daughter. Consult the maid or matron of honor for ideas and her help in the planning, because she also plays a significant role. A professional wedding planner may be needed if you need the assistance. Help your daughter with anything that is needed without getting in the way.
Budget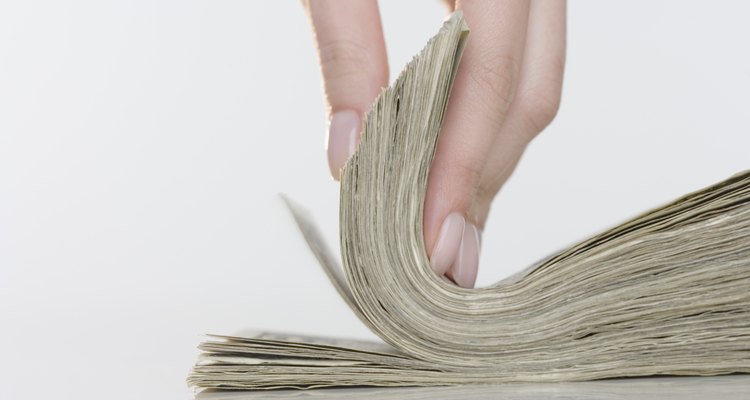 Sit down with the bride and groom and his family immediately to discuss the budget of the wedding and your financial obligations. Traditionally, the bride's family pays for the wedding reception, and the groom's family pays for the rehearsal dinner. However, today's standards do not always follow yesterday's traditions. Most likely, the wedding costs will be equally divided between the families, and the bride and groom may make a considerable contribution themselves. Discuss with your daughter and future son-in-law what type of wedding they desire and what the budget entails.
Ceremony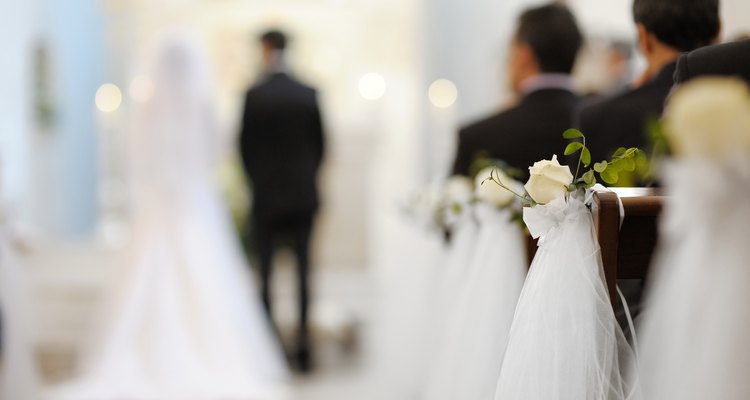 maximkabb/iStock/Getty Images
Give instructions for the ceremony to all members of the wedding party. This includes seating arrangements and any other details. The mother of the bride's role in the ceremony may include lighting the family candle with the mother of the groom.
References
Photo Credits
Digital Vision./Photodisc/Getty Images