Vittorio Zunino Celotto/Getty Images Entertainment/Getty Images
The modeling industry consists of two distinct branches: print modeling and runway modeling. The modeling industry has become very popular, and it also is increasingly accessible due in part to shows such as "America's Next Top Model." The fashion world has very high standards, and the requirements for a runway model are more strict than its print counterpart.
Height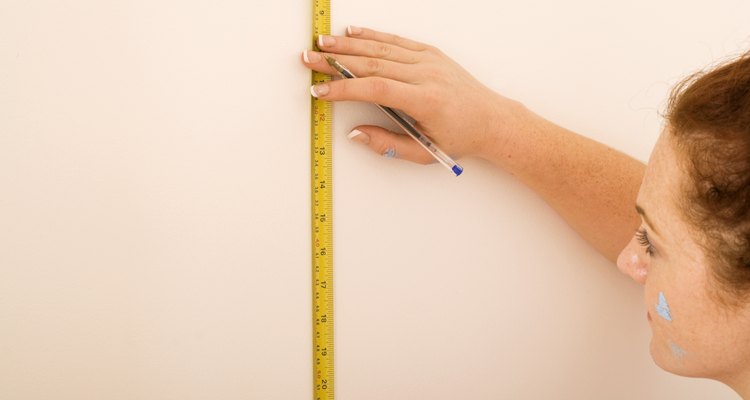 Jupiterimages/Pixland/Getty Images
Runway models generally are required to be above a certain height to be booked for a job. The specific requirement varies the agency, but women generally must be between 5-foot-9 to 6-foot and men should be between 5-foot-11 to 6-foot-2.
Body Build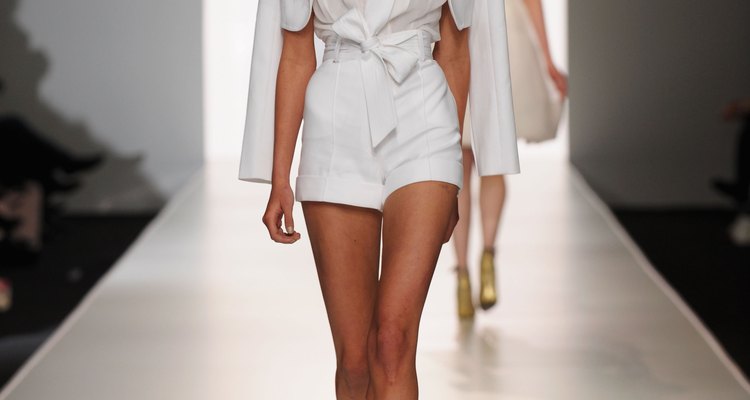 Stefan Gosatti/Getty Images Entertainment/Getty Images
Skinny models are common in the modeling industry because many agencies used to require that their models achieve a certain weight. The industry is becoming healthier and safer, however, and many requirements now ask for a body weight that is directly proportional to the model's height.
Physical Attributes
Frazer Harrison/Getty Images Entertainment/Getty Images
Designers consider models to be a blank canvas for their clothing, so it is preferred that a model have pleasant features such as good posture, straight, white teeth and glossy hair.
Age
Larry Busacca/Getty Images Entertainment/Getty Images
Models can begin working on runway shows as early as 15, or younger if they are involved in a children's wear fashion show. The maximum age of a model can vary, and there are no specific restrictions, but the industry is trending toward younger models. According to an ongoing health and safety initiative by the Council of Fashion Designers of America, it is important that minimum age restrictions be placed on the runway modeling industry to protect the younger models from what can be a potentially unhealthy lifestyle.
References
Writer Bio
A West Coast transplant currently living in Washington D.C., Rhiana Quick has always had a passion for writing and started her freelance career in 2010. Quick earned her bachelor's degree in political science and French from Boise State University and is currently working at a nonprofit organization.
Photo Credits
Vittorio Zunino Celotto/Getty Images Entertainment/Getty Images