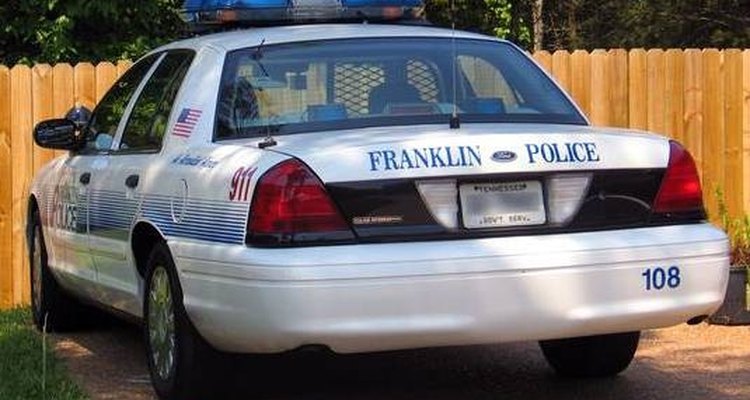 Photo by Peggy S. Simoni at http://www.morguefile.com/archive/?display=63987
If you're in law enforcement, you already have a strong bond with others in your profession, which makes using a police officer dating site a really good idea. Here are some of the most popular sites, all of them free, but with subtle differences in relationship emphases.
Why Dating Sites for Police?
The rationale for using a police officer dating site isn't that you want to avoid civilians, but that it's a great way of speeding up the process of getting to know another person. You already have a lot in common. Plus, you're making a connection with someone who understands and accepts the various stresses of law enforcement life. That said, you probably already know that a lot of civilians who are attracted to police use these dating sites as well. If you want to confine your search to fellow police, confirm that the person you're contacting really is in law enforcement early in the game.
Police Flirt
Police Flirt is one of the more popular police officer dating sites, has no special restrictions and is free. Go to the site and easily sign up by providing your gender, the gender you want to date, your age and the city where you live.
Police Singles
Police Singles is another widely-used site that's been around since 2003. The sign-up process is a little more detailed and establishes preferences beyond gender. You'll also state whether you're interested in friendship only, casual dating or a long-term relationship.
PoliceFriendsDate
PoliceFriendsDate is another popular site for police and those individuals who want to pursue a relationship with someone in law enforcement. The sign-up process is the same as for Police Flirt and Police Singles. Although the site's title seems to include friend relationships as well as dating relationships, the sign-up process doesn't.
Date Cops
Date Cops' homepage emphasizes dating a "hot cop," and doesn't include friend relations in its pitch to prospective members. The sign-up process is the same as other police dating sites. The homepage pitch appeals slightly more to civilians wanting to date police than do the other sites discussed here. The four gender options offered on the other sides are offered here as well (men interested in women, women interested in men, men interested in men and women interested in women), but all member photos shown on the Date Cops home page are men.
Law Enforcement Dating
The Law Enforcement Dating site differs from others by allowing whomever signs up to describe themselves by both gender and law enforcement status; their dating preferences, however, are limited to "policeman" or "policewoman." Like the Date Cops homepage, Law Enforcement Dating's homepage shows photos of male police only.
References
Resources
Writer Bio
I am a retired Registered Investment Advisor with 12 years experience as head of an investment management firm. I also have a Ph.D. in English and have written more than 4,000 articles for regional and national publications.
Photo Credits
Photo by Peggy S. Simoni at http://www.morguefile.com/archive/?display=63987