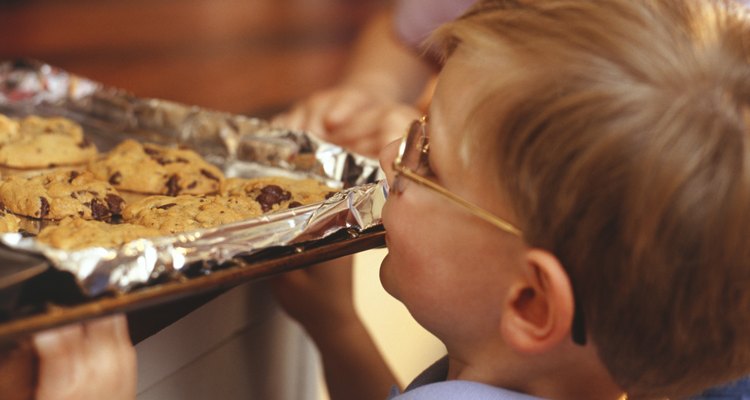 Steve Mason/Photodisc/Getty Images
The slick surfaces of new nonstick baking sheets and cake pans may not need to be lined. But nonstick surfaces are delicate -- they scratch easily in the course of cooking and baking, which damages the surface. Some manufacturers recommend wiping nonstick surfaces with a damp cloth, rather than washing, which keeps the coating intact, but residue left on the surface can cause food to stick. So, it's a good idea to line these baking trays -- with parchment paper or aluminum foil -- if for no other reason than to preserve the nonstick surface.
Overruling Nonstick
If you're baking something that must come out of the pan fully intact -- such as a Bundt cake -- don't take a chance with nonstick. Grease the nonstick fluted cake pan with a thin coat of butter or cooking spray just as you would a regular pan. It's also a good idea to grease or line nonstick loaf pans; it takes up to an hour to bake denser loafs, and your time and efforts will go to waste if the bottom half of the loaf sticks to the pan.
References
Writer Bio
Maya Black has been covering business, food, travel, cultural topics and decorating since 1992. She has bachelor's degree in art and a master's degree in cultural studies from University of Texas, a culinary arts certificate and a real estate license. Her articles appear in magazines such as Virginia Living and Albemarle.
Photo Credits
Steve Mason/Photodisc/Getty Images