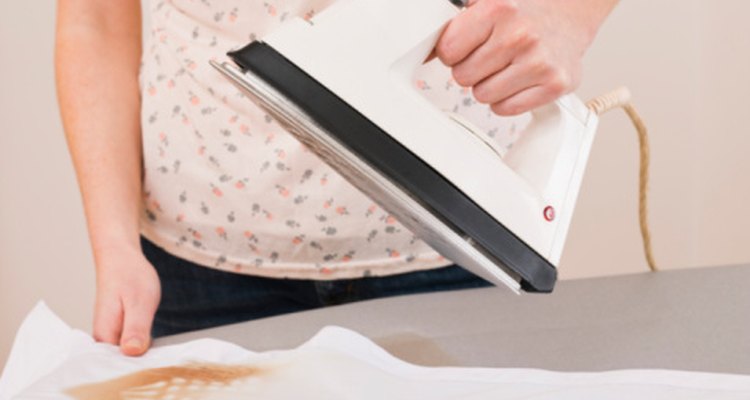 Jupiterimages/Pixland/Getty Images
Liven up your leather garments with iron-on patches. You can customize your leather clothing to be as unique as you are by doing it yourself. Most people will tell you that you cannot iron patches onto leather, but there is a way to do it without ruining your leather. Most of the materials needed can be found in a fabric department or a craft store.
Place the leather clothing on an ironing board. Smooth out the material as much as possible.
Put a small amount of leather adhesive in a plastic cup. Take a thin paintbrush and put a thin layer of adhesive on the patch. Put a little bit thicker coat of adhesive on the outside edges of the patch.
Place the patch on the leather clothing. Using a cold iron or metal spoon, press on the patch, starting from the middle and working your way out to the edges. Allow appropriate dry time for the adhesive.
Dip cotton balls in water and rub away any adhesive that escapes the edges of the patch. To keep from staining the leather, do this before the adhesive dries.
References
Writer Bio
Ashley Eby has been a freelance writer since 2010 and has been published on eHow. Ashley mostly writes about keeping up with home life and has done research on furthering education via Pell grants. Eby is currently enrolled at Ashford University pursuing a Bachelor of Arts in teaching.
Photo Credits
Jupiterimages/Pixland/Getty Images