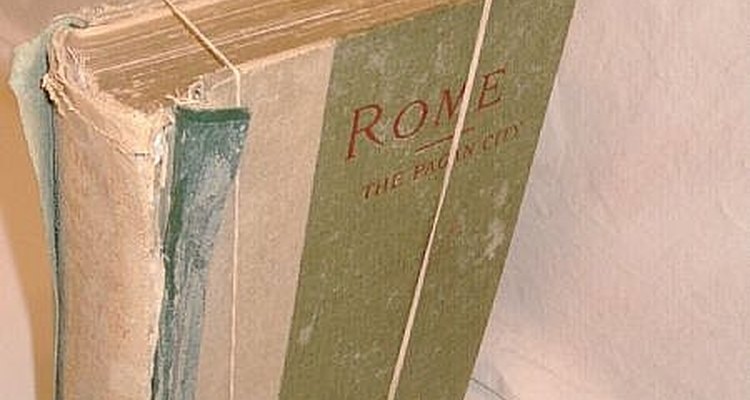 Even though many books are in digital shape, there are many old books in libraries and private collections now available for sale. They are easy to damage or destroy if not properly handled. Because printers did not have acid-free papers, older books have pages that turn brown and often brittle with age. Careful restoration of old books can increase value for re-sale. The process of rehabilitating old books to their original condition may include reinforcing original materials or fabrication of missing parts with modern materials.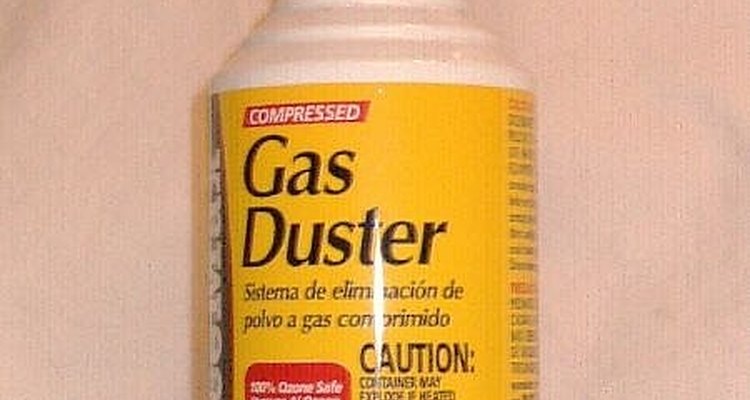 Brush dust and blow with gas duster. Clean work area with any general purpose cleaner and dry completely before beginning work with books. Make sure the work area is free of food, and dry of cleaning solutions and anything that might spill of books.
Wash your hands before handling valued material because oils and residues can stain or damage pages. Wash them often during extended handling of books.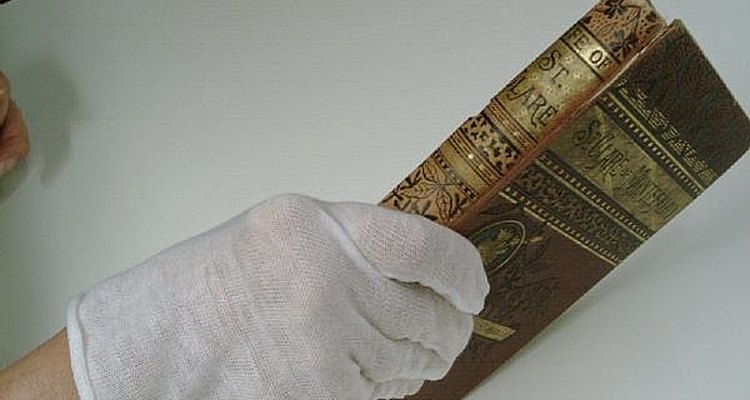 The use of cotton gloves will protect archival material from oily fingerprint transfer. Dust jackets and pages are fragile, less flexible, causing them to break or crack. Look for corners that are turned down ("dog-eared") that might break off and carefully turn them straight. Do not eat or drink in storage, exhibition, or work areas. Liquids are easily spilled and will also stain archival materials. These stains are often difficult, if not impossible, to remove.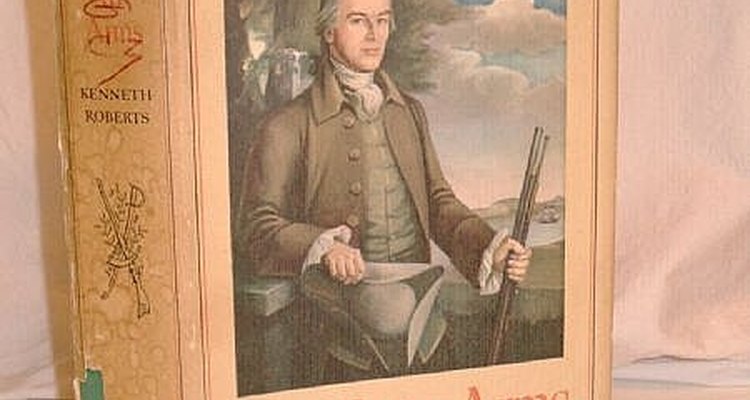 Individual expansion file folders give the best support to fragile books. Use only very loose rubber bands, if necessary, to fastened covers or pages together. Use low light. Natural light from a window or a light that produces white (natural) light is ideal to use during examination of books. Filter sunlight away from book because it causes damage. Brown pages absorb fingerprints that detract from appearance and value of book.
Dust books with a soft brush or canned air and dust remover. Be very careful not to damage pages. To add appearance and value often it is necessary to repair torn pages, broken hinges, and loose spines. There are a number of book repair products available. Books with book jackets can go into mylar wraps.
Use gum art or pencil erasers to clean pages. A very FINE GRIT sandpaper removes ink marks on pages. (NOTE: Be careful. Use the finest grit sandpaper that you can buy. Use a gentle touch!) A single edge razorblade removes food, chewing gum and crayon on pages, covers and dust jackets.
Place books into 1 gallon snap-and-seal storage bags. Place books upright on the shelves using bookends when the shelf is not full. As an alternative place books in the individual gallon snap-and-seal sacks into larger 10 gallon plastic storage tubs or archival storage boxes. This shields them from damaging effect of UV rays. There are also Photo Activity Test (PAT) archive boxes available for long term storage of books. These were developed by the American National Standards Institute (ANSI).