If you are searching for a relaxing way to spend the afternoon, consider drinking a freshly brewed cup of loose-leaf peppermint tea to ease your mind and body. Peppermint tea has long been used for its medicinal benefits, including its ability to ease upset stomachs, joint pain and headaches. However, peppermint tea is also a flavorful, refreshing alternative to traditional black tea and green tea blends.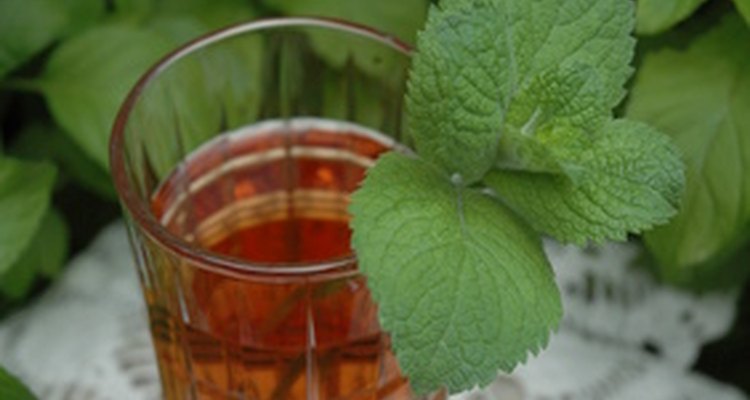 Fill a teapot with filtered water or spring water. Place the pot on the stove top and heat under a medium-high flame. You may use a microwave to boil a mug of water, but it is difficult to monitor the water's temperature and is best for single cups of tea.
When the water reaches a boil, turn off the burner. To protect your hand, put on an oven mitt and then carefully pour the boiling water into a teapot or mug.
For teapot brewing, place 2 tsp. of fresh peppermint leaves or 1 tsp. of dried peppermint leaves directly into the teapot. You may also place peppermint leaves in a tea infuser, as long as the infuser is large enough for the hot water to circulate around the tea leaves and infuse the water.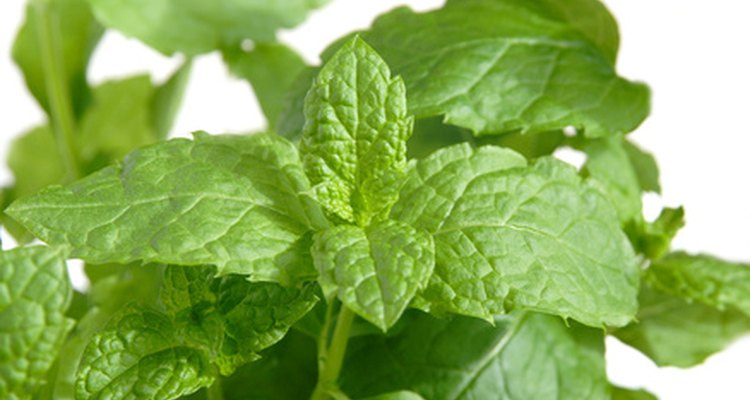 fresh growng mint, white background image by Tamara Kulikova from
Fotolia.com
Replace the teapot lid and let the leaves steep for 2 to 4 minutes, depending on your taste preference. For mild tea, steep for less time, and for stronger flavors, let the leaves sit for 5 minutes or more.
Pour the steeped tea into your cup and use a tea strainer to catch any loose leaves. Stir in honey or sugar to taste, and enjoy your perfectly brewed cup of peppermint tea.
References
Writer Bio
From Southern California, Kristie Camacho has been writing reviews, criticism and instructional articles since 2005. Her work has appeared in online magazines as well as in publications such as "The Poetry of Walt Whitman: New Critical Perspectives." Camacho holds a Master of Arts in English from National University, La Jolla and a Bachelor of Arts in literature from California State University.
Photo Credits