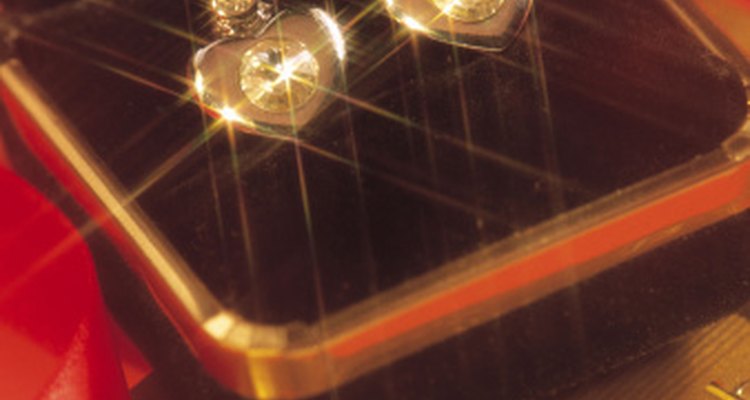 Comstock/Comstock/Getty Images
Draw attention to your ears by making your diamond earrings shine like the first time you wore them. Earrings, like any other jewelry, need to be cleaned so they do not retain residue, become cloudy or dull. While many jewelers will clean your diamonds, it is not necessary to make the trip if you carry basic household cleaners. Use a four-step process to clean and clean your diamond earrings so they shine as bright as possible.
Pour 1/4 cup ammonia and 1 cup warm water into a medium sized bowl. Place the earrings into the mixture for 20 minutes.
Transfer the earrings to the second medium sized bowl and fill the bowl 3/4 way with warm water and 1 tsp. dishwashing detergent. Swish the earrings around in the mixture.
Scrub the earrings with an old, soft-bristled toothbrush. When scrubbing, use a gentle, back-and-forth method to get into the nooks. Place the earrings back into the water and soap mixture when finished.
Transfer the earrings to the last bowl and pour warm water over the earrings. Use this bowl to rinse the earrings and remove any traces of soap from the earrings. Wipe dry with a soft cloth.
References
Writer Bio
Tabitha Harwell has been writing since 2008, with articles appearing in local publications and various websites. Her background includes a career in the fashion and beauty industry. Harwell holds a Bachelor of Arts in public relations.
Photo Credits
Comstock/Comstock/Getty Images