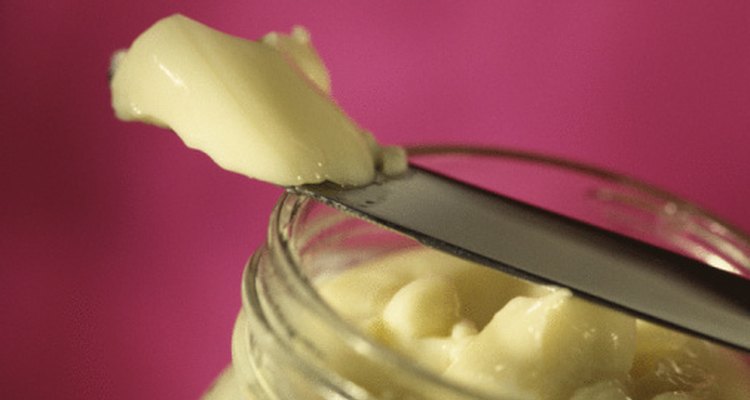 Jupiterimages/Photos.com/Getty Images
Commercially produced mayonnaise has several artificial emulsifiers that allow it to hold together for long periods of time. Homemade mayonnaise, however, is far less stable than processed versions, and often breaks if the temperature of its ingredients – egg yolks, oil, lemon juice and salt – drops too low. Egg yolks contain lecithin, a natural emulsifier that brings a broken and separated mayonnaise back together in seconds. The same technique that corrects broken mayonnaise also works for hollandaise sauce and bearnaise sauce, two other classic emulsions.
Separate one egg and place the yolk in a mixing bowl.
Add the broken mayonnaise to the egg yolk one tablespoon at a time, whisking constantly.
Increase the rate at which you add mayonnaise as the emulsion forms and the mayonnaise thickens.
Whisk until completely emulsified.
References
"The Professional Chef 8th Edition"; The Culinary Institute of America; 2006
Writer Bio
A.J. Andrews' work has appeared in Food and Wine, Fricote and "BBC Good Food." He lives in Europe where he bakes with wild yeast, milks goats for cheese and prepares for the Court of Master Sommeliers level II exam. Andrews received formal training at Le Cordon Bleu.
Photo Credits
Jupiterimages/Photos.com/Getty Images