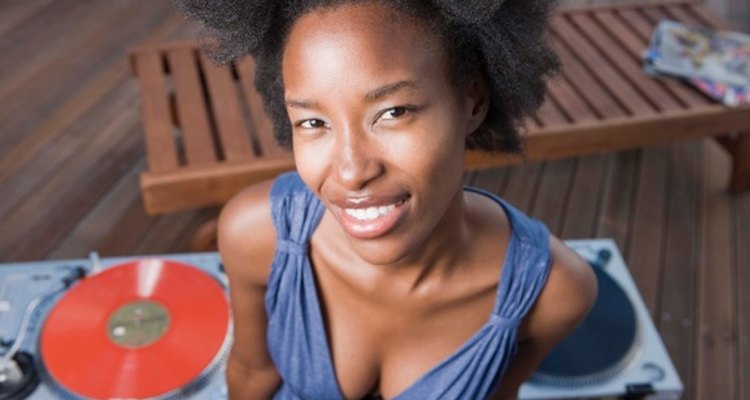 Jupiterimages/Comstock/Getty Images
While their fame as "party schools" is not embraced by all, there are several historically black colleges and universities (HBCUs) that have "party school" reputations. Just like their counterparts at other private and public colleges, HBCUs are known to provide students with high-quality educations -- and good times. Homecoming weeks and matchups with rival college teams are particularly effective stimuli for partying.
Howard University, Washington D.C.
Howard University has long-held high rankings in terms of academics -- it has matriculated more African American Ph.D.s than any other HBCU. Howard University's average 7,000 enrollees earn high marks when it comes time to party, too. The school has a long and rich heritage of producing African American music legends who began their careers performing at campus parties and Washington D.C. nightclubs. Famous musicians who attended and graduated from Howard include Sean "Puffy" Combs, Kenny Latimore, Meshell Ndegeocello, and Professor Donald Byrd and his group "The Black Byrds." Students even travel to parties at Howard and the Washington D.C. area from nearby HBCU schools, including Virginia State University, Morgan State University and Hampton University.
Howard University 2400 Sixth Street, NW Washington, DC 20059 (202) 806-6100
Florida A&M University, Tallahassee
When students party at Tallahassee-based Florida A&M University -- affectionately and simply called FAMU – they party hearty. There's even a 100-member marching band that leads the party parade. In 2010, FAMUs "Marching 100" performed for ESPN's after-party for the ESPY awards, which featured celebrity entertainers Alan Thicke and hip-hop legend Doug E. Fresh. Students from Flordia A&M party and represent the school in large numbers during the events such as the BET Spring Bling in Miami, the Black College Reunion and the Black Beach Week party festivities held the week of the Memorial Day holiday.
Florida A&M University 1700 Lee Hall Dr. 304 Foote-Hilyer Tallahassee, Florida 32307
Grambling State University, Grambling, Louisiana
Grambling has years of bragging rights that extend from its prowess as an HBCU college football institution to its spectacular marching band and beyond. The Bayou Classic football game, which began back in 1973, has grown to become a much anticipated annual HBCU event. There are parties before, during and after the game. The Bayou Classic is covered by major news organization such as NBC and ESPN. Alumni return to the university for that annual weekend of major partying and celebration, and students from nearby HBCUs Dillard, Xavier and Southern University join in the partying to make it an HBCU family affair.
Grambling State University 403 Main Street Grambling, Louisiana 71245 (800) 569-4714
Atlanta, Georgia HBCU Colleges and Universities
Atlanta is home to three HBCUs: Morehouse, Spelman and Clark Atlanta University. The campuses neighbor each other and are referred to as the Atlanta Colleges and Universities Center (ACU). Up until 2008, "Freaknik" was the major annual college spring break party, and each of the HBCUs served as hosts for parties that would attract college students from across the nation. By 2009, Freaknik was brought to a halt due to complaints by neighboring residents. However, that didn't stop the party. Students from each of the HBCU campuses continue to party strong as if nothing ever stopped, and they take advantage of Atlanta's wealth of nightclubs and comedy clubs.
Resources
Writer Bio
Cheryl Munson has been writing since 1990, with experience as a writer and creative director in the advertising industry. She holds a Bachelor of Arts in journalism with a focus on advertising from the University of Wisconsin in Madison.
Photo Credits
Jupiterimages/Comstock/Getty Images