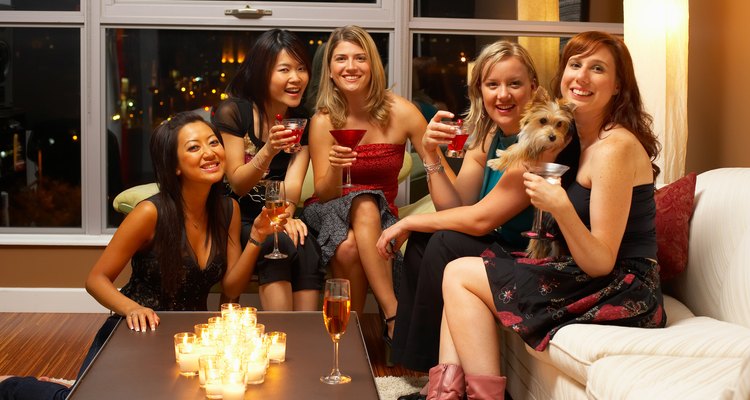 Jupiterimages/Photos.com/Getty Images
There may be a number of reasons why you're keeping your invitation list short. Perhaps you just don't have the money to pay for a large soiree or there are people in your circle whom you don't think will enjoy being around certain others. Whatever you reason, it's your party and the invitation list is up to you, but be mindful that if the word gets out, those you didn't invite might feel slighted.
Strictly By Invitation
The easy way to keep a lid on who is invited to a party is to send formal, written invitations. Even if someone who's not invited learns about the party, it's reasonable to assume that a very formal party must be limited. They might think you're limiting the number of people you invite for reasons related to cost. Refrain from discussing your party around people you aren't going to invite or else you'll come across as being very insensitive.
Honesty and Candor
If someone who isn't invited to your party confronts you, be firm. Tell her it's your party and you selected guests whom you believe would enjoy the party and others in attendance. Avoid hurting her feelings. Instead, tell her that you had to narrow the guest list and it wasn't possible to invite everybody you know for a number of reasons.
References
Writer Bio
Ruth Mayhew has been writing since the mid-1980s, and she has been an HR subject matter expert since 1995. Her work appears in "The Multi-Generational Workforce in the Health Care Industry," and she has been cited in numerous publications, including journals and textbooks that focus on human resources management practices. She holds a Master of Arts in sociology from the University of Missouri-Kansas City. Ruth resides in the nation's capital, Washington, D.C.
Photo Credits
Jupiterimages/Photos.com/Getty Images