Spain has a rich food history that incorporates foods and flavors borrowed from the Phoenicians, Greeks, Romans, French, Germanic tribes and Moors. In addition to their historic variations, Spanish food also displays regional flavors.
Spanish Ingredients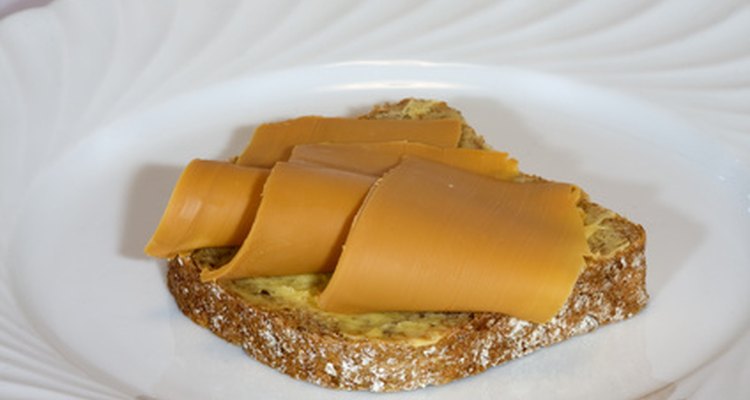 Brown goat cheese open sandwich image by ArnsteinB from
Fotolia.com
Typical Spanish meals include almonds, ham and beans. They also use cheese from goats and sheep rather than dairy cows. The Atlantic Ocean and the Mediterranean Sea provide a selection of seafood and shellfish. From the New World, Spanish cooks added tomatoes, potatoes and chocolate. They also rely heavily on olives.
Olives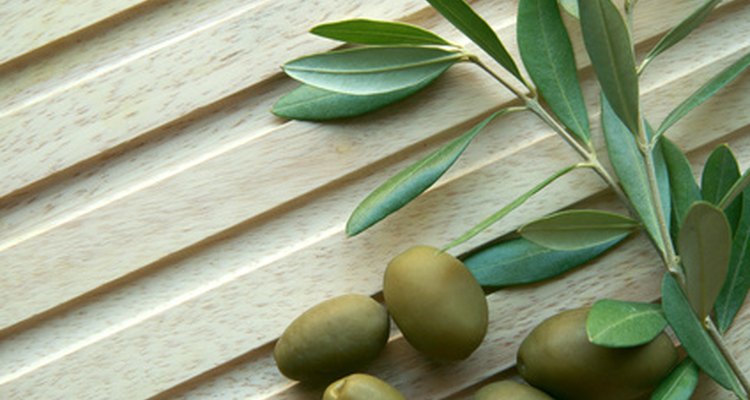 Olives play a significant role in Spanish meals. The Spanish eat them cured and include olives in their entrees. They cook almost exclusively with olive oil. Olives are included as a tapas selection.
Tapas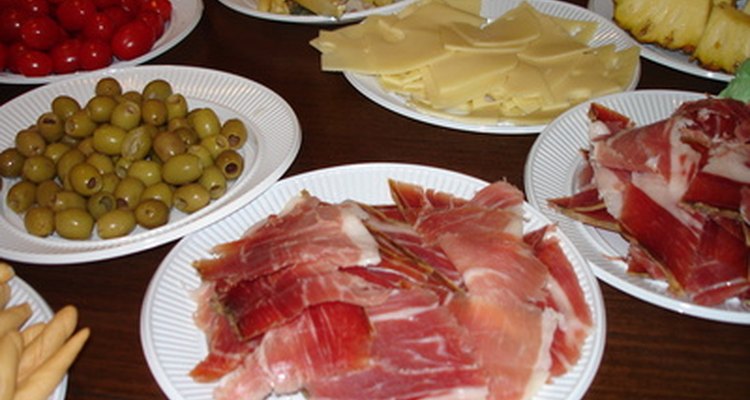 Tapas is the Spanish tradition of small portions of food consumed before a meal to awaken the taste buds. Tapas include plates of Serrano ham and cheese or vegetables and bowls of almonds or olives. Diners order several selections and share among friends.
Paella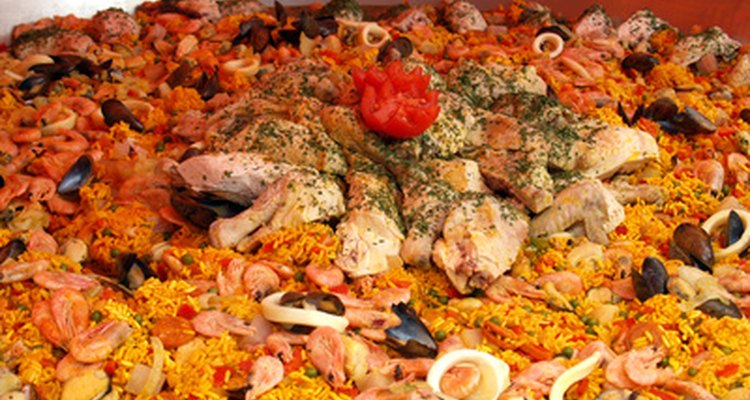 Paella is a classic Spanish entree from Valencia, made of rice and seafood or meat. This dish is slow cooked. The seasonings and flavors infuse with each other. In a restaurant, be prepared to wait 40 minutes to an hour.
References
"The Cuisines of Spain"; Teresa Barrenechea;2009
Resources
Writer Bio
Bruce Smith has written professionally since 1997. Some of his publications include "Plant Physiology," "American Bee," "Cell Biology and Toxicology" and "Encyclopedia of Library and Information Science." Bruce has a Bachelor of Science in horticulture from Penn State University, and a Bachelor of Science in biology and a Master of Science in information studies from Florida State University.
Photo Credits