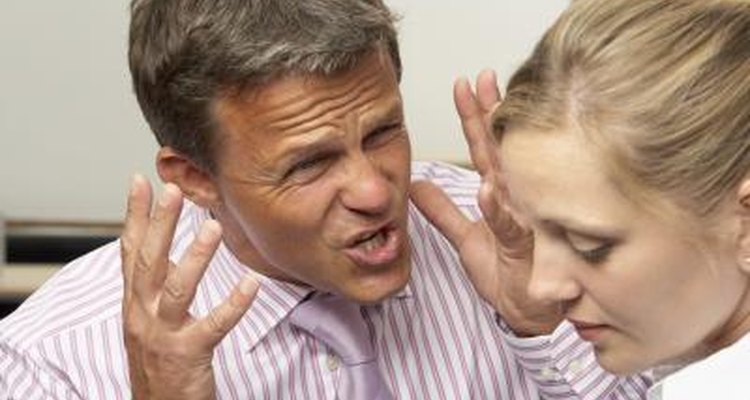 BananaStock/BananaStock/Getty Images
When your boyfriend is upset, it can tear your heart out. You want to be helpful and understanding, but you might be unsure of the best way to approach him. You understand that men are different than women, and maybe you have been less than successful in the past when reaching out to comfort him. Men in distress are often conflicted. Many have been raised to hide vulnerability and have a hard time crying. Being sensitive to these issues will help you be more successful when comforting your guy.
Step 1
Provide a relaxing atmosphere. Sometimes it's best to provide a safe and secure environment without directly confronting the problem. Not discussing issues can be counterintuitive for a woman who is used to verbally expressing herself, but a man can view direct questions as threatening during a time of emotional turmoil. Rent his favorite movie, make his favorite meal or clean the house for him – actions can speak much more loudly than words to your guy during a difficult time.
Step 2
Listen when your man is ready to discuss his feelings. Do not offer advice right away, unless he is specifically asking you what to do. Express your understanding and validate whatever feelings he chooses to share with you. The less you push, the more expression you will get.
Step 3
Clarify what his issues are if you do not understand. Your guy will interpret your questions about his problem as understanding and support. Avoid making statements of judgment or criticism when you ask for specifics about the issues.
Step 4
Wait for him to calm down. If your guy is angry, it's best to let him calm down before comforting him. Nothing will be gained by discussing issues when one or both of you is upset. Tell him you have heard what he is saying and understand how he feels. Then give him space. After some time apart, call him and tell him you would like to discuss the issues. He'll be much more open to being comforted once he's been given some space.
References
Writer Bio
Brenda Scottsdale is a licensed psychologist, a six sigma master black belt and a certified aerobics instructor. She has been writing professionally for more than 15 years in scientific journals, including the "Journal of Criminal Justice and Behavior" and various websites.
Photo Credits
BananaStock/BananaStock/Getty Images