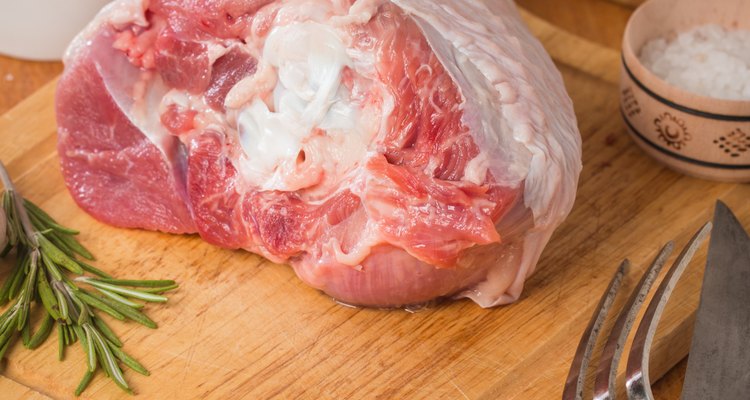 Roxiller/iStock/Getty Images
Turkey ham, which is cured and smoked turkey thigh meat, offers a taste that is similar to pork ham but with much less fat. Although you can safely eat turkey ham straight from the package, you can also cook it in a slow cooker such as a Crock-Pot, to let it absorb the flavors of a light, sweet glaze. A small turkey ham will emerge from the slow cooker extraordinarily juicy, making it a delicious omelet or casserole ingredient.
Rub 1/4 cup brown sugar over the flat bottom portion of the turkey ham.
Place the turkey ham in the slow cooker, flat side down. Pour 1/4 cup pineapple juice over the ham.
Stir together the remaining brown sugar and pineapple juice to make a paste. Rub the paste over the sides and top of the turkey ham.
Cover the slow cooker and cook the turkey ham on low for four to six hours. Slice and serve.
References
Writer Bio
Anika Torrance joined the "Mobile Press-Register" in 1997 as an advertising assistant and quickly moved into the newsroom, where she was a staff writer and copy editor for almost 10 years. She holds a Bachelor's degree with a double major in journalism and history from the University of Southern Mississippi, and completed a Master's degree in English at the University of Alabama in Huntsville.
Photo Credits
Roxiller/iStock/Getty Images