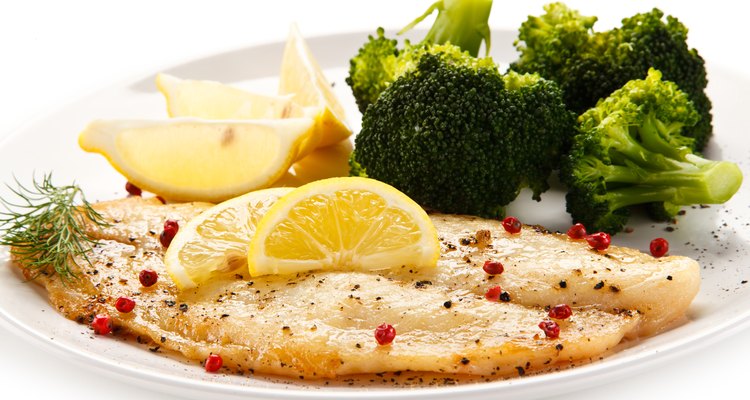 gbh007/iStock/GettyImages
If you've begun Zumba dancing as part of an overall conversion to a more active life, you've taken up half the battle. Zumba Fitness classes can help you burn nearly 400 an hour, depending on how energetically you perform the cumbia, salsa, samba, reggaeton and similar international dance steps and routines.
To make the most of your regular Zumba workouts, though, incorporate a healthy meal plan into your days. With the combination of upbeat Zumba routines and a smart meal plan, you'll see results.
Foundation of Zumba-Inspired Meal Plans
The founder of Zumba Fitness, fitness trainer teamed up in 2009 with nutrition author Maggie Greenwood-Robinson, author of "The Biggest Loser," to design meal plans that would augment Zumba Fitness dance classes. The result was their jointly authored book, Its meal plans are built around whole grains, complex carbohydrates, lean proteins and foods rich in fiber and calcium.
Getting Started
Beto Perez and Maggie Greenwood-Robinson in their book, "Zumba: Ditch the Workout Join the Party! The Zumba Weight Loss Program," describe a five-day express diet to get started.
You have a choice of breakfast menus including either toast, an egg, fresh fruit and tea or coffee with no sugar, cream, milk or honey; or 1 cup of high-fiber cereal and skim milk in lieu of the toast and egg.
Lunches for the five days rotate through soup and salad, spinach salad with low-fat feta cheese, chicken salad sandwiches, tuna-stuffed tomato and fruit salad. For dinners, you have a choice of grilled steak with steamed broccoli, pork chops with steamed mixed vegetables and baked fish with a half-cup of cooked brown rice.
In an interview with the online site That's Fit, Greenwood-Robinson said the express diet can lead to a weight loss of between 2 and 9 pounds in five days.
Mizina/iStock/GettyImages
Maintaining the Diet
A chapter on "Meal Magic" provides 14 days of breakfast, lunch and dinner suggestions, followed by a chapter on recipe details. The Zumba Fitness meal plans include some breakfasts similar to the those of the express diet, while others allow you to branch out with turkey bacon, low-fat granola, cooked oatmeal and Western omelets.
Lunches include grilled chicken breast, quick-fix fajitas, lentil soup with salad, chickpea salad, gourmet spinach salad and tuna nicoise salad. Dinner options include crab cakes with brown rice and a vegetable medley, or lamb chops with green beans and sweet potatoes.
Eating Out
Perez and Greenwood-Robinson recommend eating in during the express diet phase to stay with your meal plan. If you need to go out, stick carefully to baked, broiled or grilled chicken or fish with vegetables, they advise. Avoid alcohol and ask the server not to bring the bread basket. Ask for a salad without dressing.
References
Writer Bio
An award-winning writer and editor, Rogue Parrish has worked at the Washington Post, the Baltimore Sun and at newspapers from England to Alaska. This world adventurer and travel book author, who graduates summa cum laude in journalism from the University of Maryland, specializes in travel and food -- as well as sports and fitness. She's also a property manager and writes on DIY projects.