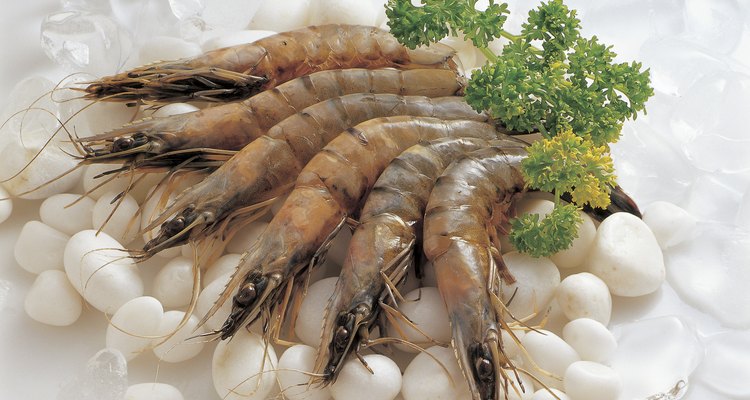 TongRo Images/TongRo Images/Getty Images
Make shrimp with little to no effort in a Crock-Pot. Shrimp prepared in a slow cooker comes out full of flavor and extremely tender. The shrimp will have to cook for several hours, but your part in the recipe is small. With a few minutes of preparation, get your shrimp set up and eat it several hours later, with little to no monitoring involved.
Pour the can of diced tomatoes into your Crock-Pot, along with 1 tsp. of oregano.
Mince one clove of garlic and add it to the slow cooker, along with the chopped parsley, basil, salt, pepper and can of tomato paste. Mix the sauce together thoroughly.
Allow the sauce to cook on low for five hours; the spices will blend together during this time.
Add the shelled cooked shrimp to the slow cooker after the sauce has been cooking for 5 hours and cook the mixture for an additional two hours on high.
Serve the shrimp over cooked linguine noodles topped with Parmesan cheese.
References
"Fix-It and Forget-It Big Cookbook: 1400 best slow cooker recipes"; Phyllis Pellman; 2008
Writer Bio
Based in New York, Judith Tompkins has been writing sleep and nutrition articles since 2002. She worked for six years as a polysomnographer and now serves as a nutrition consultant. Tompkins received an associate's degree in polysomnographic technology from Cuyahoga College, as well as a master's degree in applied clinical nutrition from New York Chiropractic College.
Photo Credits
TongRo Images/TongRo Images/Getty Images