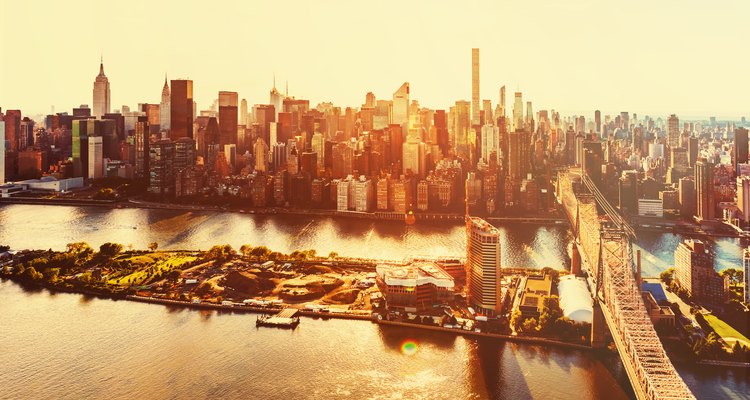 Melpomenem/iStock/GettyImages
Where to Find Free Family Fun in NYC's Biggest Borough
If you think it's never too soon to give your kids a window on the world, you won't find a better place to do it than in Queens. The Big Apple's largest borough—and America's melting pot in miniature—is rich in family-friendly activities, if you know when and where to find them. Some can become weekly traditions, while others are seasonal. Best of all, they're free!
Saturday Science Lab
Nearly every Saturday from 11 a.m. to 12:30 p.m., your first- through sixth-graders can sharpen their scientific skills at the Children's Library Discovery Center in the Queens Central Library branch (89-11 Merrick Blvd., Jamaica, NY). Each lab offers a different hands-on experiment with three related activities and a follow-up project to complete at home. Team and vocabulary building are included, and your participation is definitely encouraged!
Make a Connection
Between 2 and 5 p.m. on Fridays and 10 to 11 a.m. on Sundays, the entire gang gets free admission to the New York Hall of Science (47-01 111th St., Corona, NY). Located in Flushing Meadows' Corona Park, it's a future scientist's dream destination, with more than 450 interactive exhibits. Don't miss the magic of Connected Worlds, where six awesomely animated environments sharing a 38-foot digital waterfall are projected onto six enormous screens. Fantasy plants and animals react as their environments change in response to your every gesture—interconnectedness achieved in a lesson too cool for words.
Fantasy Forest Fun
If your family outings are limited to weekends, make a day of it with both the Sunday free visit to the NYC Hall of Science and a two-minute walk to the Fantasy Forest Carousel Park (5351 111th Street, Queens, NY). Every Sunday between Memorial Day and the last weekend of September, magicians, clowns, jugglers and comedians entertain park visitors with family-friendly hilarity. The 45-minute shows start at 2 p.m. and 4 p.m. by the park's centerpiece, the Flushing Meadows Carousel.
Halloween Hijinks
Conjure up some Halloween spirit by joining the Urban Park Rangers for their free annual Haunted Lantern Tour of Fort Totten Park (Weaver Road and Totten Ave., Queens, NY). To make the tour, be at the Shore Road gathering place by 8 p.m. on the Friday or Saturday night before Halloween. Strollers aren't permitted, but there's an area to park yours. The rangers supply lanterns to light your way through the fort's inky-black Water Battery as they spin tales of its haunted history.
Country in the City
Ready for a break from the energetic pace of city life in Queens? Fresh air and country quiet await at the Queens County Farm Museum (73-50 Little Neck Parkway, Queens, NY), just a 16-minute drive from Corona Park. Centered around a restored 1772 Dutch farmhouse (with free guided tours available on weekends), the 47-acre farmstead boasts sustainably farmed fields of organic produce and the same breeds of cattle, sheep, pigs, goats and chickens that New York's settlers raised centuries ago. It's open from 10 a.m. to 5 p.m. daily, except for major holidays, and admission is free unless there's a public event in progress.
References
Writer Bio
Passionate for travel and the well-written word, Judy Wolfe is a professional writer with a Bachelor of Arts in English literature from Cal Poly Pomona and a certificate in advanced floral design. Her thousands of published articles cover topics from travel and gardening to pet care and technology.