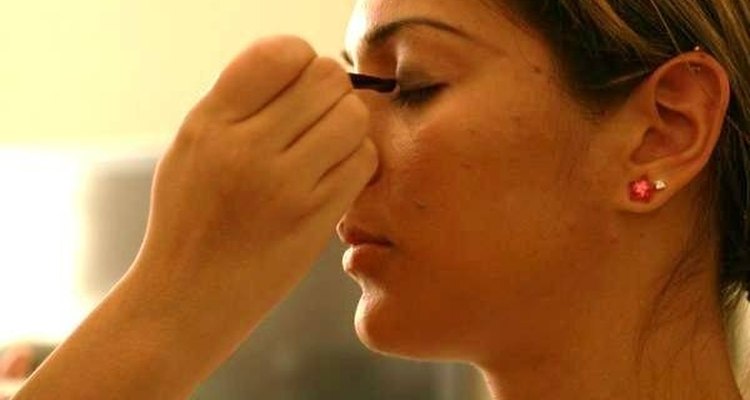 Leprechaun Art & Photography
Find Professionals in Your Neighborhood
If you are interested in trying the latest makeup styles or simply want an image overhaul, you don't have to trek all the way to Hollywood or New York City to seek out the expertise of celebrity makeup artists. There are many other professionals in the field. You can find some at the department store nearest you. The sales personnel behind the cosmetics counters are more than likely to have makeup application skills that are at least better than average. You could also look into hiring artists who work for themselves and not for any one makeup company. Such an individual is likely to use a variety of brands and techniques as compared to one who will stick solely to those he is supposed to sell.
Community bulletins and the yellow pages are places you can search for this type of makeup artist. To broaden your choices, ask trusted friends to point you in the right direction. You just might find your makeup artist of choice as recommended by a particularly fashionable and beauty-smart girlfriend.
Do Your Research
Decide on the look you want. Professionals who give makeovers each offer a distinct style. Some stay on the natural side, opting to enhance the customer's beauty without bringing too much attention to the makeup. Others are edgier. If you want a makeover courtesy of an artist who is not affiliated with a beauty brand, ask to see her portfolio or watch her at work. This should help bring you closer to making your decision.
Hygiene
Once you narrow down the number of artists whose services you are interested in, you might want to observe the work habits of each prior to booking anyone. Unhygienic practices spread bacteria from one client to the next and can give you infections. Risks range from skin irritations to eye inflammations. Make sure that the professionals you are considering do not double dip makeup brushes into products and either use disposables or clean their tools in between customers. See the Resources section for more information. An alternative is for you to consult with the artist you have selected so that you can purchase the products he thinks necessary for your session together. You can then rest assured that the makeup used for your makeover is clean.
Price
Don't let cost issues get in the way of finding a talented makeup artist who'd be willing to work with you. For one, the only prerequisite for getting a makeover at majority of department store cosmetics counters is that you buy a set number of items. To get your money's worth, make an appointment at the counter on a day when it is not busy so that the artist who works with you can give you his undivided attention. For a free makeover, try inquiring at beauty schools in case they need volunteers for makeup students to practice on.
Writer Bio
Lea WhiteFeather writes to share her colorful experiences with all who can benefit. She enjoys traveling as well, and has worked and resided in New York, Los Angeles, the San Francisco Bay Area and the Philippines, where she received her undergraduate education in art history.
Photo Credits
Leprechaun Art & Photography