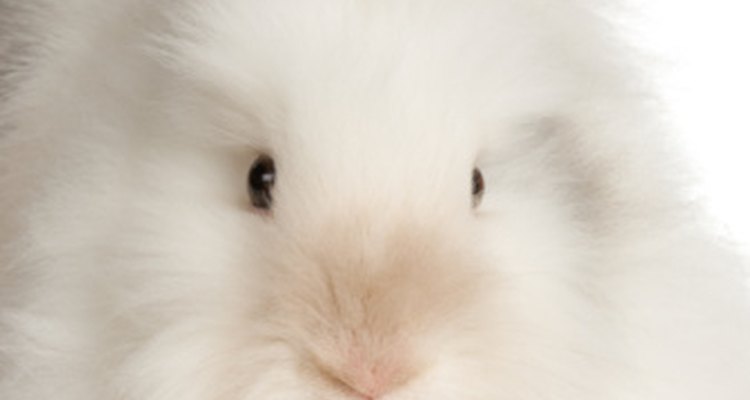 Jupiterimages/Photos.com/Getty Images
Rabbits are hunted in the wild and farm-raised for their meat and fur. The fur of the rabbit is known for its warmth and is best known for use in the lining of coats. Rabbit fur is also used in dressing to line hats, gloves and shoes. It is also used for stuffing, bedding and making felt.
Clothing
Clothing is the most common use of rabbit fur. Rabbit hides, including the fur, are sewn into the lining of coats for warmth or comprise the decorative outside of winter coats. Because rabbit hides are small, a coat completely made of rabbit fur will require several hides. The smallness of rabbit hides makes them perfect for lining gloves and winter boots. Loose rabbit fur can be spun to weave fabric for sweaters or yarn for mittens.
Stuffing
Shorn white rabbit fur is sometimes used in stuffing toy dolls, such as animals. It can also be used to fill comforters and pillows. The soft fur is pliable for snuggling. The fur also gives ample warmth for winters beneath comforters.
Bedding
Blankets and sheets can be made from spun rabbit fur. Rabbit fur hides can also be sewn together to make blankets or shams. The fur is thickest and more uniform in winter, however, and limited to the color white. Summer furs are varied in lengths but can give greater range in color, including browns and reds. The fur is also dyeable.
Felt
Felt is an ancient cloth with myriad uses. It is made with wool or the fur of small mammals, including rabbits. Rabbit fur can be shorn and felted for use in mechanics, crafts and in millinery. The felting process includes wetting and matting shorn fur until it becomes a thick, sturdy cloth.
References
Writer Bio
Kristin Jennifer began writing professionally in 2010, with her work appearing on eHow. She has five years of experience working as an immigration specialist in Houston and New York City. She holds a Bachelor of Arts in political science and a minor in economics from Barnard College.
Photo Credits
Jupiterimages/Photos.com/Getty Images