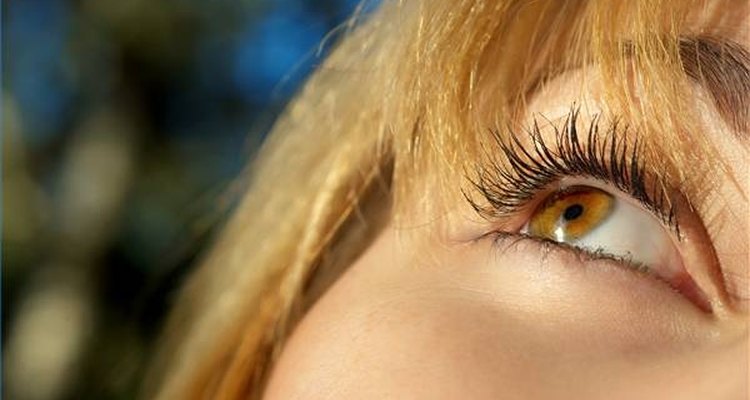 dreamstime
Tanning has come a long way in the past 30 years. In the beginning of the trend, there was one level. Today, tanners can choose from a variety of levels in which to tan. Tanning bed levels are the amount of pressure and UV rays that the bulbs in the bed or stand-up unit produce. Typically, the higher the level, the lower the UV rays. It depends on your skin type and the amount of money that you're willing to pay. In the 1980s, tanning beds came with 24, 26 or 32 lamps (see Reference 1). Today, salons offer bigger beds and super-fast tanning options.
Standard Tanning Bed
The standard bed is better known as a level-one bed. They are higher in UV rays than the higher-level options and are economical. Many tanners will use these beds three to four times per week. These beds will have anywhere from 24 to 32 lamps. These beds are the most economical, but you might need to repeat visits more often to achieve the tan you are looking for or to maintain your tan.
Medium Pressure Bed
This bed offers 35 to 54 lamps depending upon the salon and promise to give a brown tan with less maintenance. These beds are typically visited by tanners two to three times per week (see Reference 2). These beds offer almost half the amount of UV rays as the standard beds.
High Pressure Level 3
Containing 60 lamps depending upon the salon, this level tans you in about 10 minutes. Level 3 beds are popular because a tanner can develop a deep tan in four or five sessions (see Reference 3). The lamps are 160W Reflector lamps and offer some of the lowest amount of UV rays.
High Pressure Level 4
This bed is the most expensive. The greatest benefit of this bed is that once you obtain your base tan, you only need two to three visits per month to maintain it. This bed blocks out 99.5 percent of UV rays. It is suggested to alternate use of this type of bed with the Level 3 bed for maximum effect and faster tanning.
Warning
The younger you begin tanning, the greater your chances of contracting melanoma. People under the age of 35 who use tanning beds have a 75 percent risk of becoming afflicted with the disease. According to the Lancet Oncology journal, experts now say that tanning beds are definitely able to cause skin cancer (see Resource 1), where it was once just a possibility.
Writer Bio
Kim Kirsch has been writing since 2003. She has worked as a writer and editor for two newspapers covering cultural events, women's issues, religion, sports/fitness, movies, music and politics. For clients' online publications she covers human rights, casinos and more. Kirsch raised an Olympic hopeful and was the American press representative for the Inline Speed Skating World Championships in China, Korea, Colombia and Spain.
Photo Credits