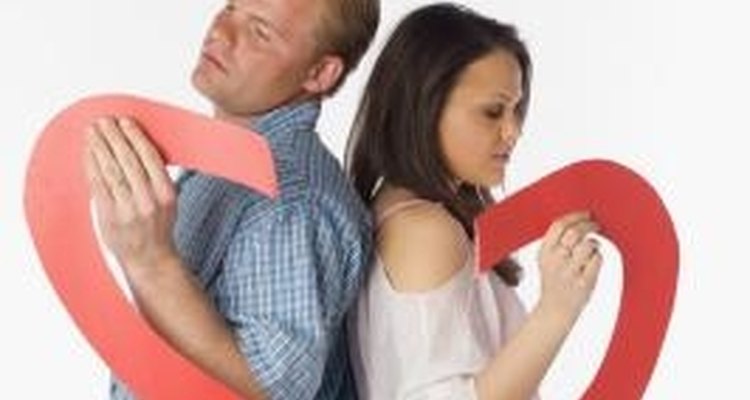 Jupiterimages/liquidlibrary/Getty Images
Choosing to end a marriage is a difficult decision that can affect both partners and children adversely. However, if a couple has been unhappy for an extended amount of time, ending a marriage might be best for all parties involved. Telling your wife that you no longer wish to be with her can be very hard, though, as you take steps that ultimately will divide your family.
Ask your wife for time to speak. This should be at a time when the two of you have a break from difficult work responsibilities and family obligations.
Explain your feelings about the marriage to your wife. Be as specific as possible about what you are feeling. For example, if you feel the passion has left your relationship, say that, rather than saying, "Things are different now." Allow her time to communicate her thoughts on the relationship as well.
Tell her that you want to separate. Give her the reasons you want to separate rather than trying to work out your issues. If you want to find true love or if you do not love your wife any longer, give those reasons for your decision to separate. Be clear that working things out is not an option for you, if you are absolutely sure you no longer want the marriage.
Explain to her your wishes for the two of you. Tell her that you will make the effort to be there for the children and will try to make the separation as easy as possible by respecting any boundaries she wishes to establish.
References
Writer Bio
Christina Whitaker began her writing career in 2005 in newspaper journalism. She holds a Bachelor of Arts in English from UCLA and a law degree. Her legal experience includes work in Federal Court, and civil and criminal litigation. She also maintains a blog on social, pop-culture and cultural matters.
Photo Credits
Jupiterimages/liquidlibrary/Getty Images