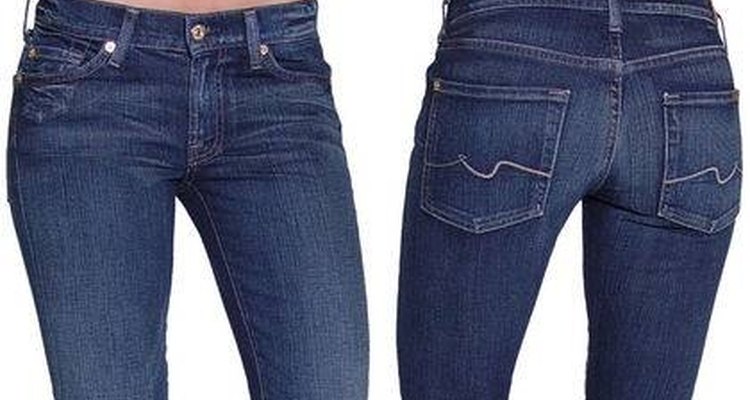 7forallmankind.com, denimdujour.com
Fashionistas and celebrities alike covet the popular 7 For All Mankind brand of designer denim. Due to its overwhelming popularity, many dishonest vendors have started manufacturing fake versions and selling them off as the real thing. Don't be fooled into purchasing a fake, low-quality pair by thinking that you are getting a good deal. The sales of these counterfeit jeans actually profit criminals who run shady businesses like drug smuggling and human trafficking. It is in your best interest if you refuse to buy counterfeit 7 For All Mankind jeans. Follow these steps to avoid buying a fake pair.
Make sure that the label that lists the style and cut of the jeans is located on the inside. Fake 7 For All Mankind jeans often have this label hanging out from the outside of the jeans like a price tag.
Check the zippers for an engraving of "YKK" in all caps. All real 7 For All Mankind jeans have this engraved on the zipper.
Measure the front pocket tag. On an authentic pair, it should measure an inch and a quarter, and the numerical "7" of the logo should be fully visible. The fake tags only measure about an inch, with part of the "7" obscured.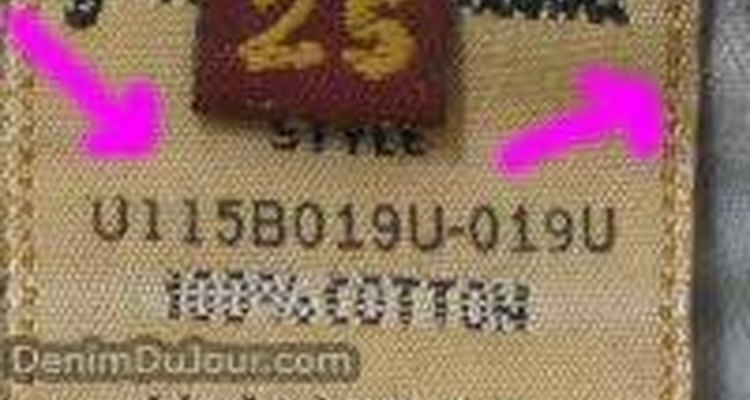 Check the inside size tag of the jeans. On an authentic pair of 7 For All Mankind jeans, the tag should be a large square, off-white with distinctive stitching on the side in a light orange thread. On a fake pair, the tag is white with the stitching sloppy and barely visible.
Lift the size tag inside the jeans and look underneath for a thin stitch in silver thread. Directly below the stitching you will notice a faint serial number. There will be no serial number on a fake pair of 7 For All Mankind jeans.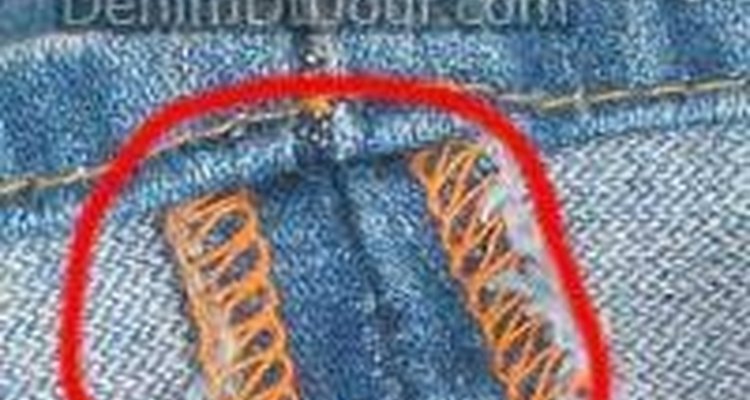 Check the stitching on the inseam. An authentic pair of will have overlock stitching that is a clear sign of its quality, while a fake pair won't have this overlock, and generally be poorly stitched together.
Writer Bio
Maggie Hira has been writing professionally since 2006. She has written for numerous websites and print publications, including "LA.Direct Magazine" and The Budget Fashionista. Hira holds a Bachelor of Arts in English from the University of California, Los Angeles.
Photo Credits
7forallmankind.com, denimdujour.com