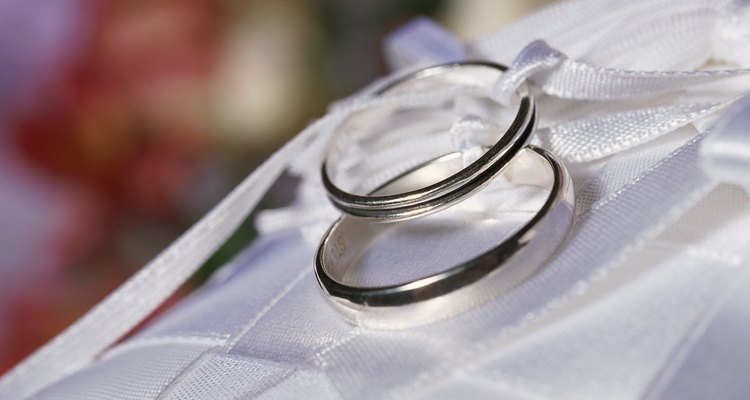 Stockbyte/Stockbyte/Getty Images
Although stainless steel is widely recognized as an excellent material for appliances and machinery due to its strength and durability, it also makes for some pretty cool jewelry. In fact, more and more couples are considering stainless steel for their wedding rings. Stainless steel is a cool gray color that complements diamonds and matches most clothing. It also can look very modern and masculine. As an added benefit, stainless steel is very difficult to scratch or break. Unfortunately, this quality makes stainless steel rings very difficult to resize.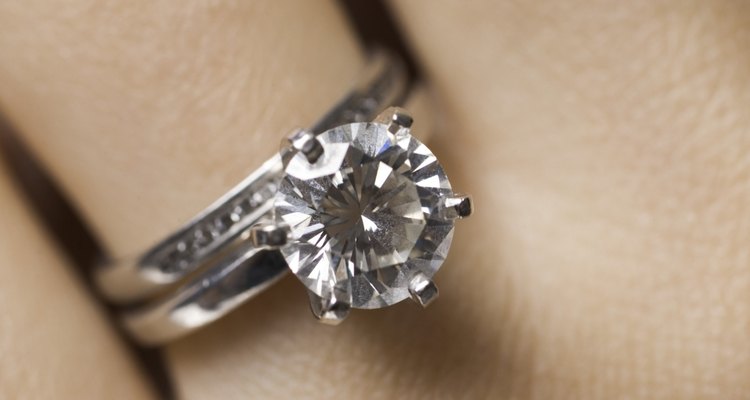 Photodisc/Photodisc/Getty Images
Forget about resizing the ring if it is set with a precious gem. Attempting to resize the ring is very likely to cause the stone to crack or even shatter.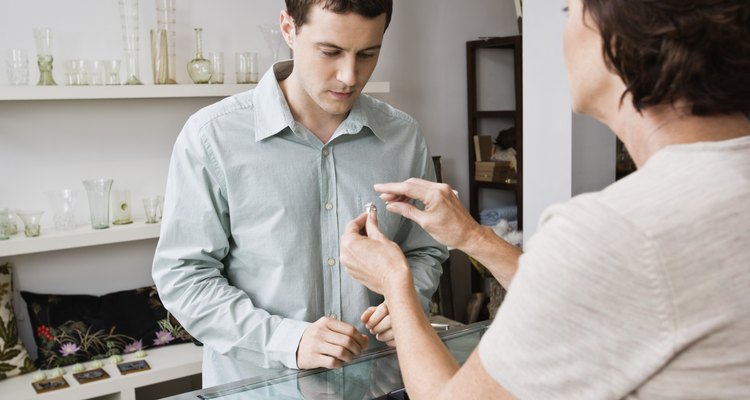 Dynamic Graphics/Creatas/Getty Images
Measure your finger to determine exactly what size of ring you wear. Your best option is to visit a professional jeweler and ask them to choose your ring size for you. The jeweler will have a set of sizing rings to try on your finger. He will be able to tell you which size suits you best. He will also tell you what size your stainless steel ring is currently if you do not already know.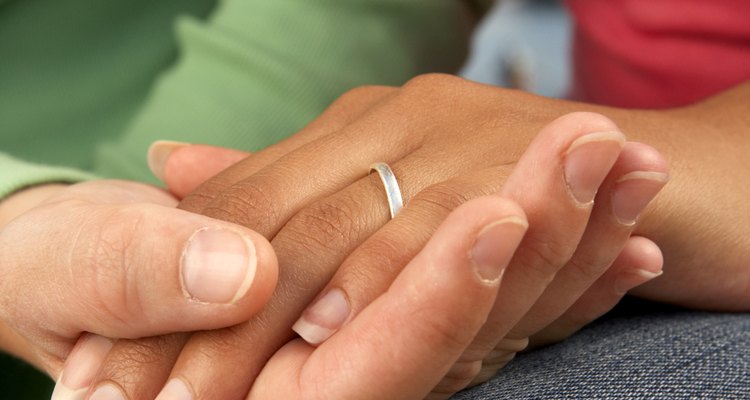 BananaStock/BananaStock/Getty Images
Buy a new stainless steel ring if you thought you would save money by having your old one resized. Stainless steel is very inexpensive compared to other metals used for jewelry such as platinum or gold. It is also very difficult to resize though. Resizing the ring will probably cost you more than replacing it would have. Only attempt to get your ring resized if you want to keep it for sentimental reasons.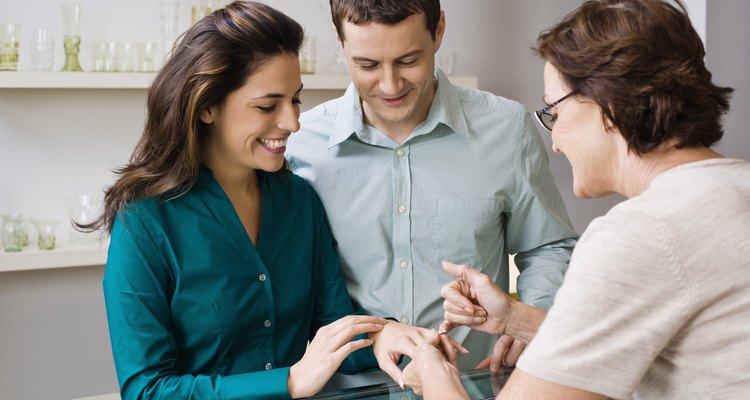 Dynamic Graphics/Creatas/Getty Images
Give your ring to the jeweler to resize. Because stainless steel is very difficult to resize, the ring will probably have to sent away to a stainless steel ring manufacturer to get resized. Unlike softer metals such as gold, silver and even platinum, stainless steel cannot be resized by hand. Some stainless steel ring manufacturers have special machines that will either compress or stretch the ring. Note that these machines can only change the size of your ring one quarter to one half of a size. For example, if you wear a size seven, you may be able to get your ring stretched to seven and a half.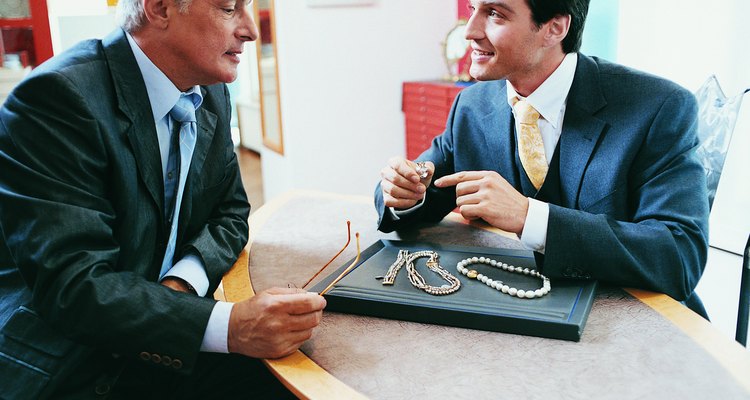 Digital Vision./Photodisc/Getty Images
Do not despair if you need a significantly larger or smaller ring and you do not want to replace your ring for sentimental reasons. If it turns out to be impossible to get your stainless steel ring resized to fit your finger, put the ring on a chain and wear it around your neck.
References
Writer Bio
Elizabeth Hannigan began writing freelance articles in 2005. Her work can be found in "Orientations" magazine. She holds a Master of Arts in art history from the University of Delaware.
Photo Credits
Stockbyte/Stockbyte/Getty Images